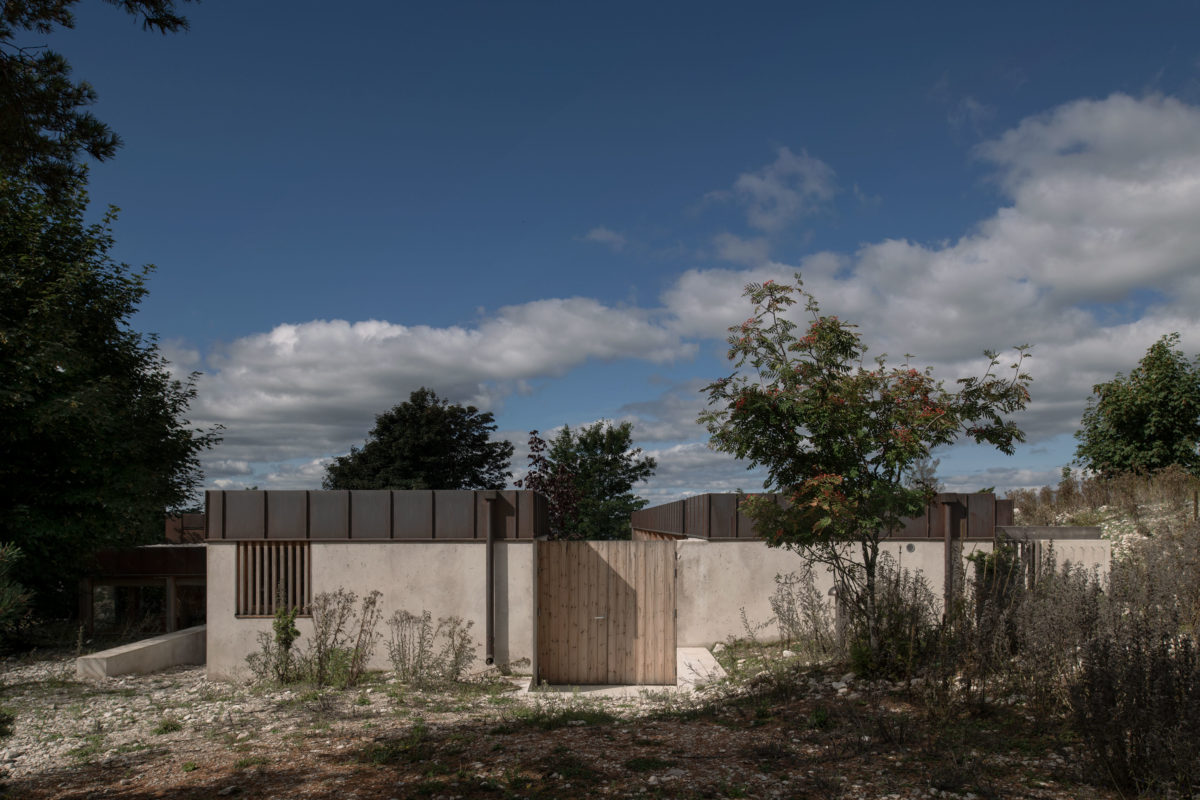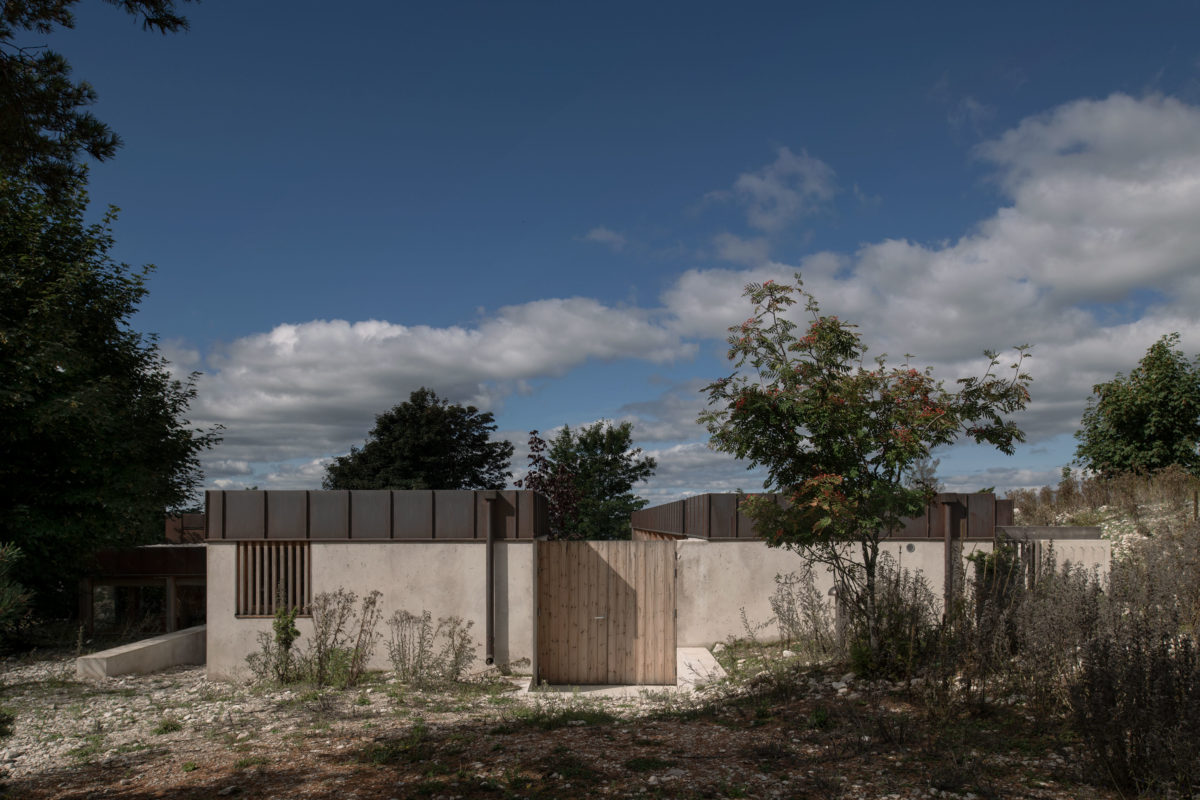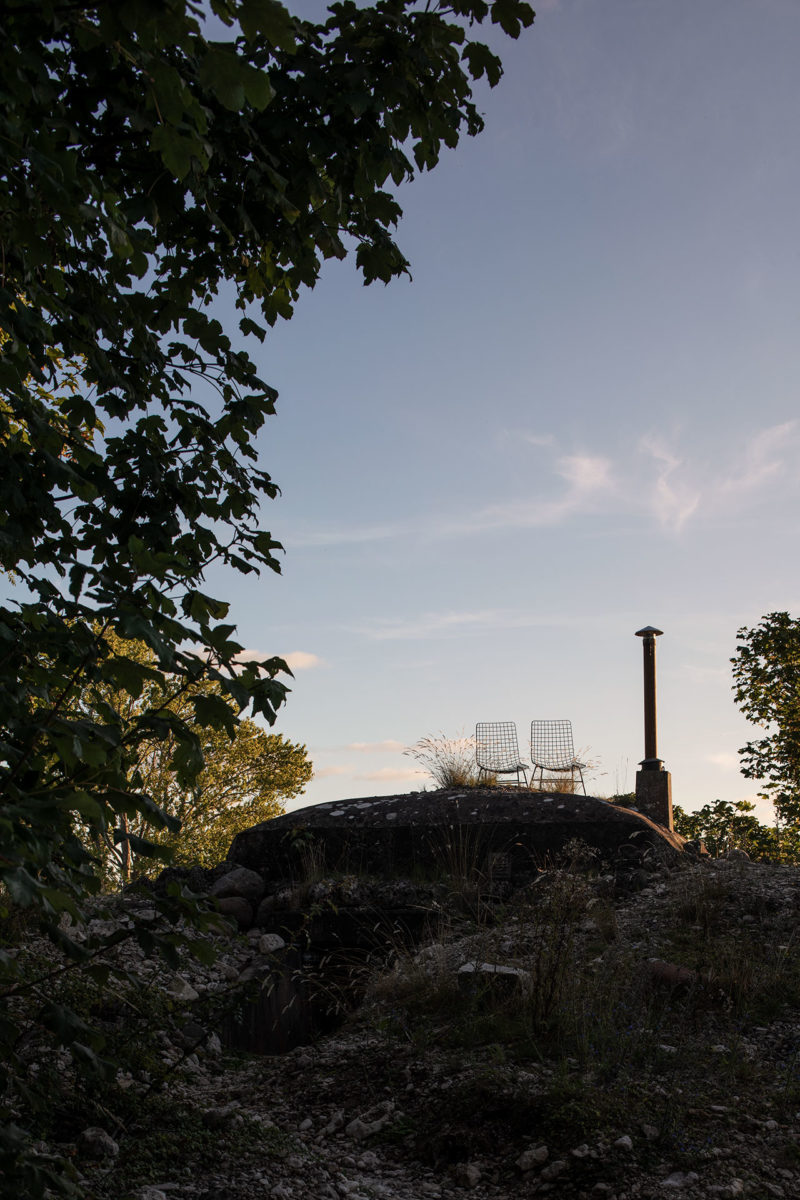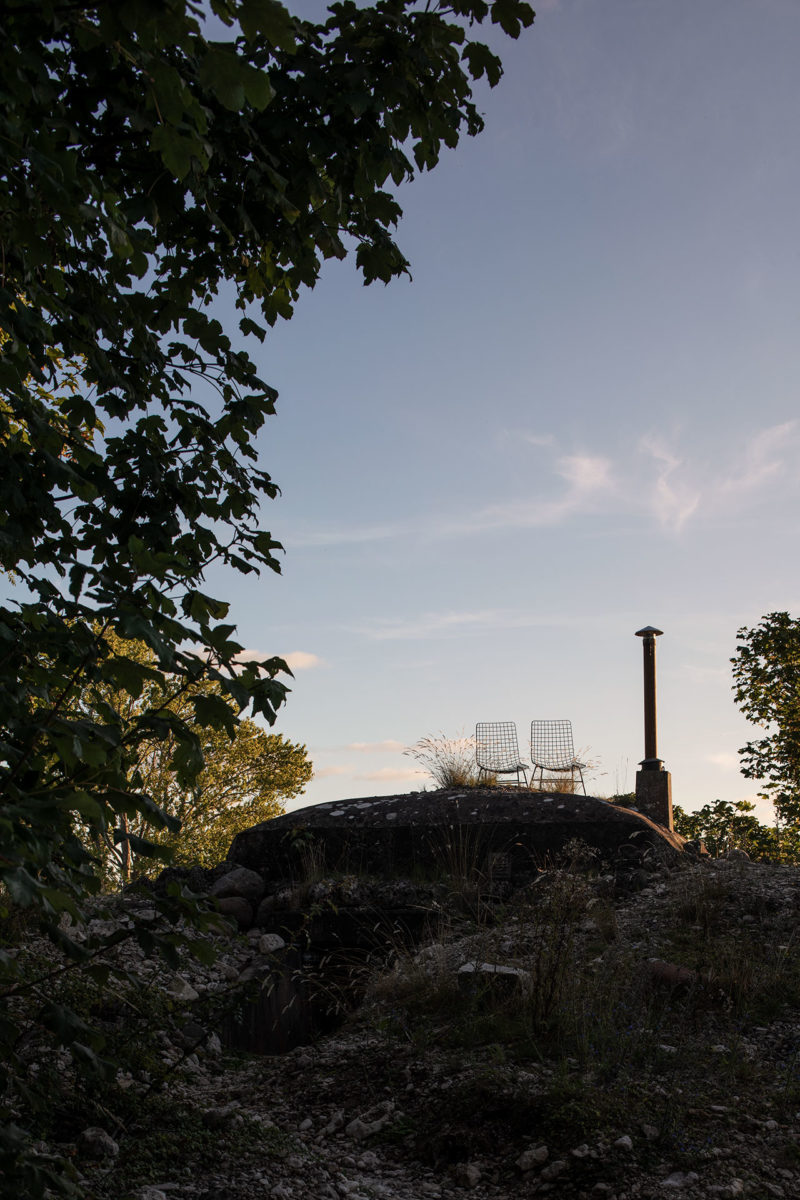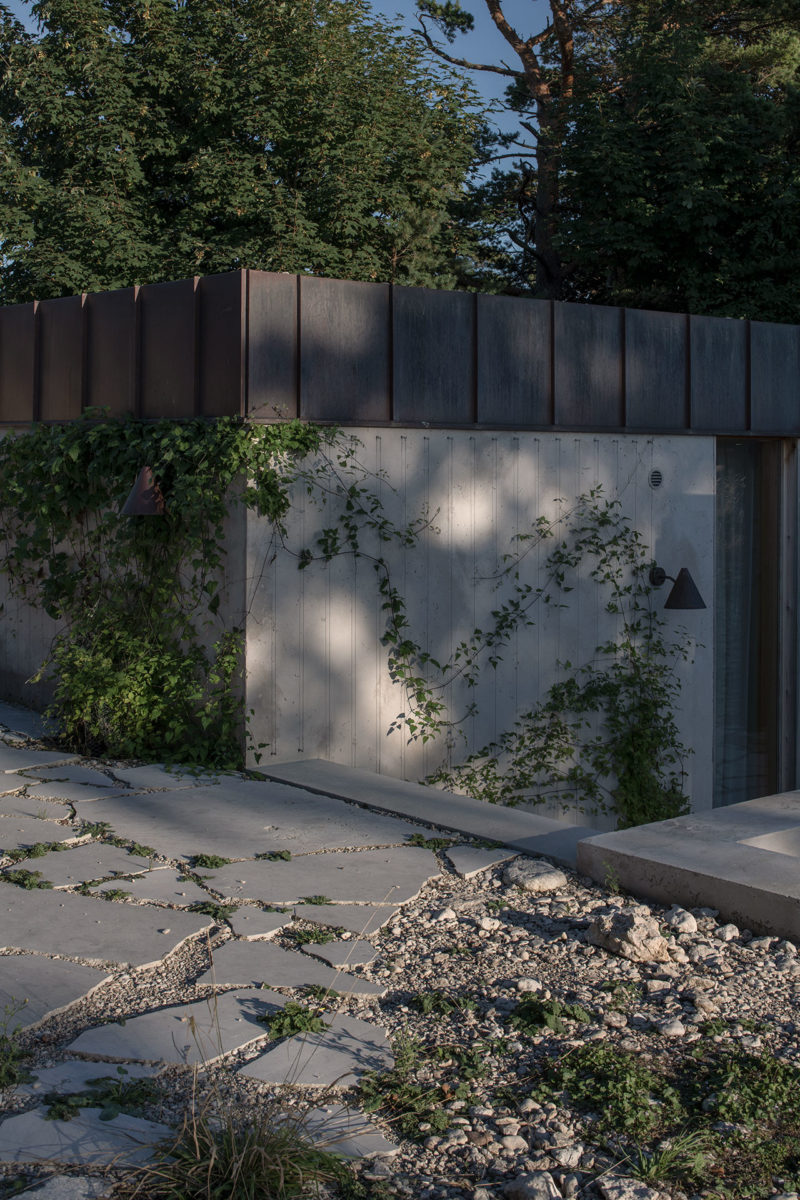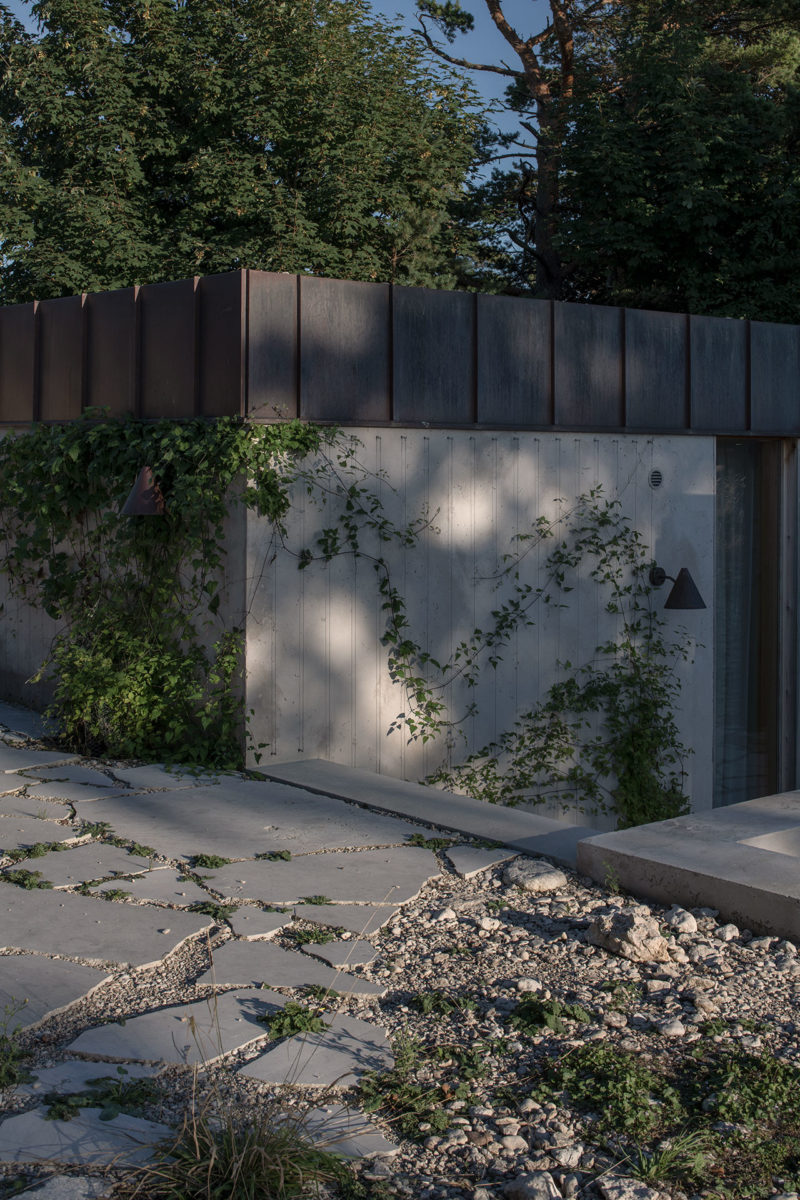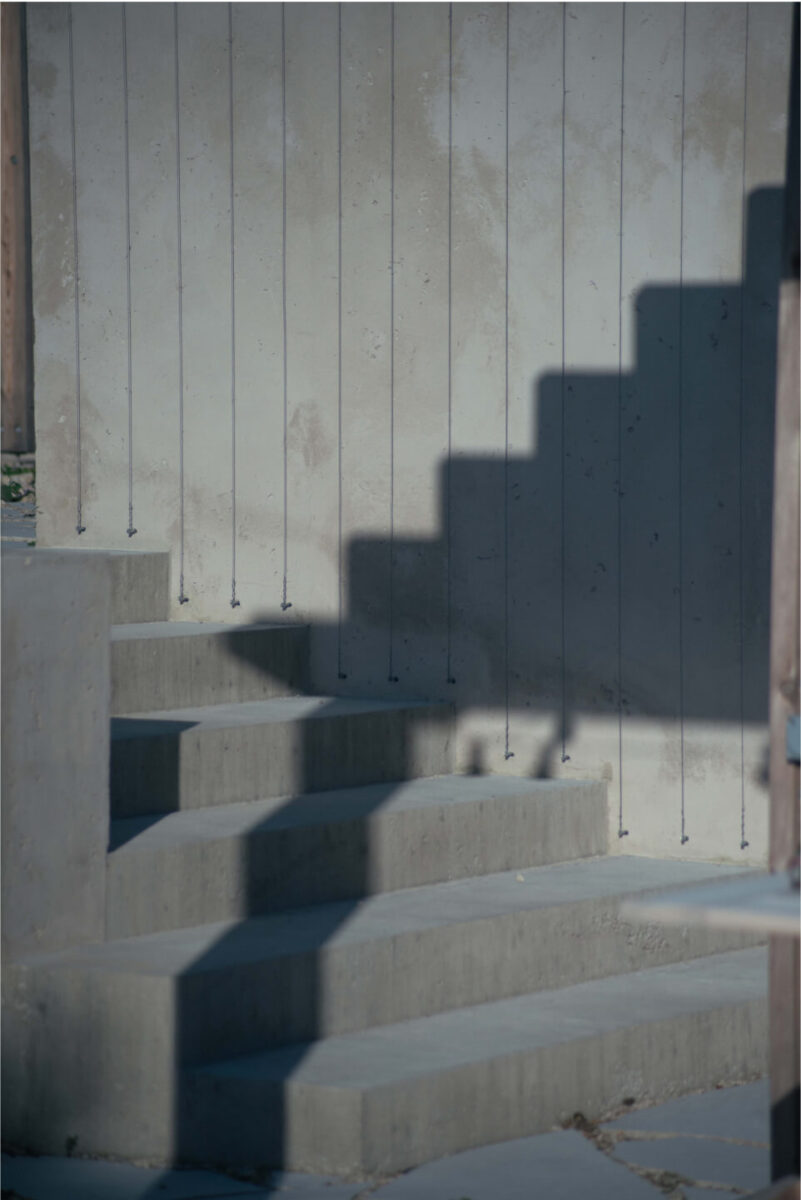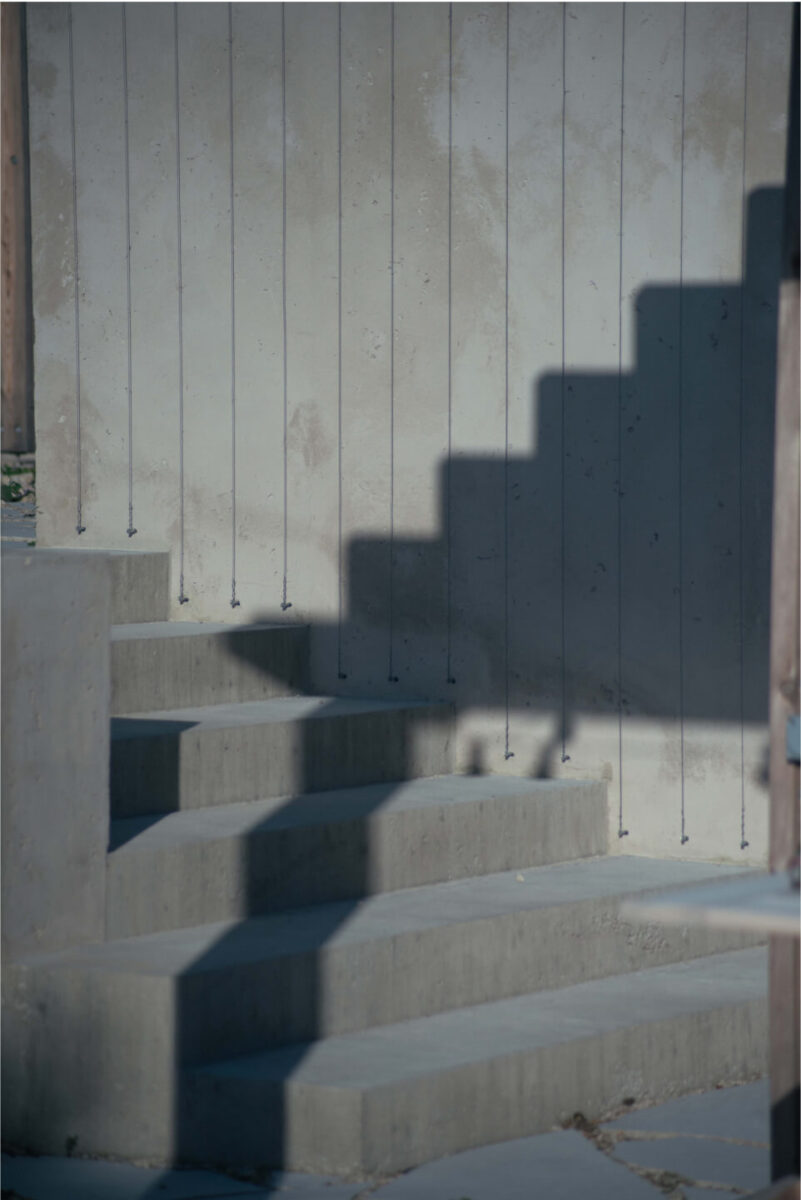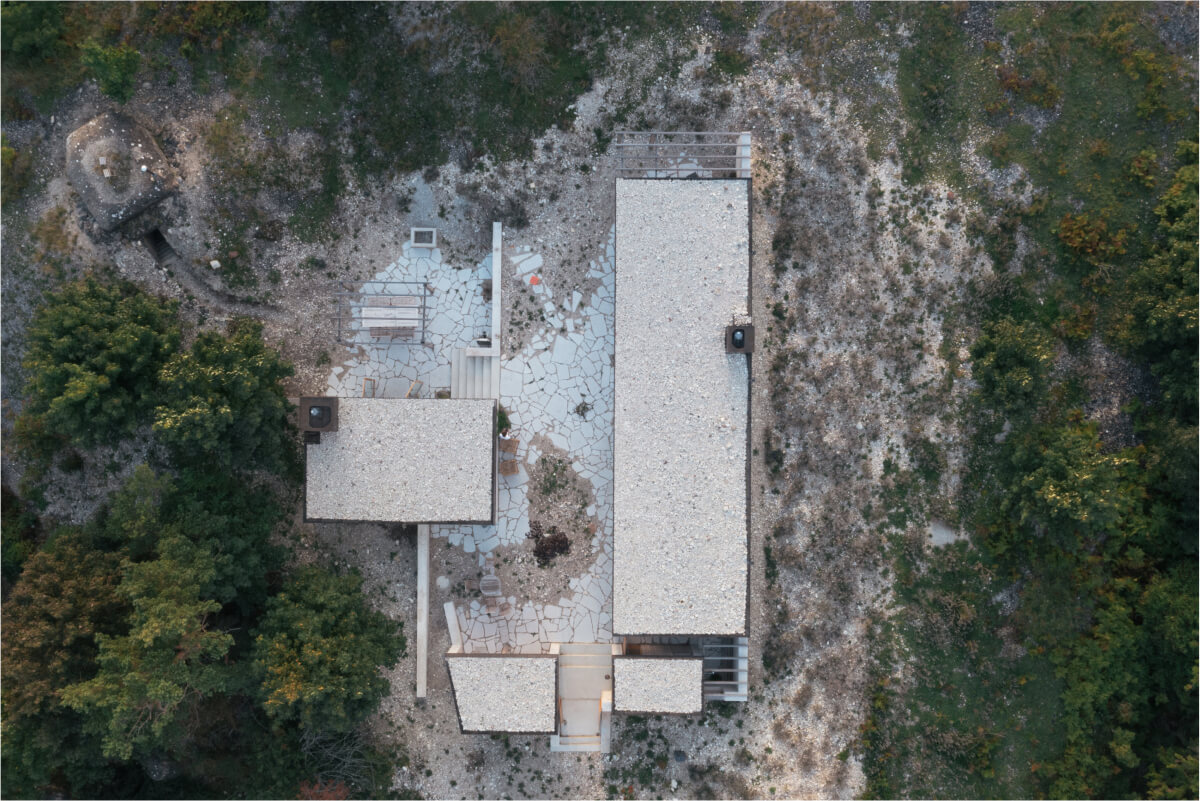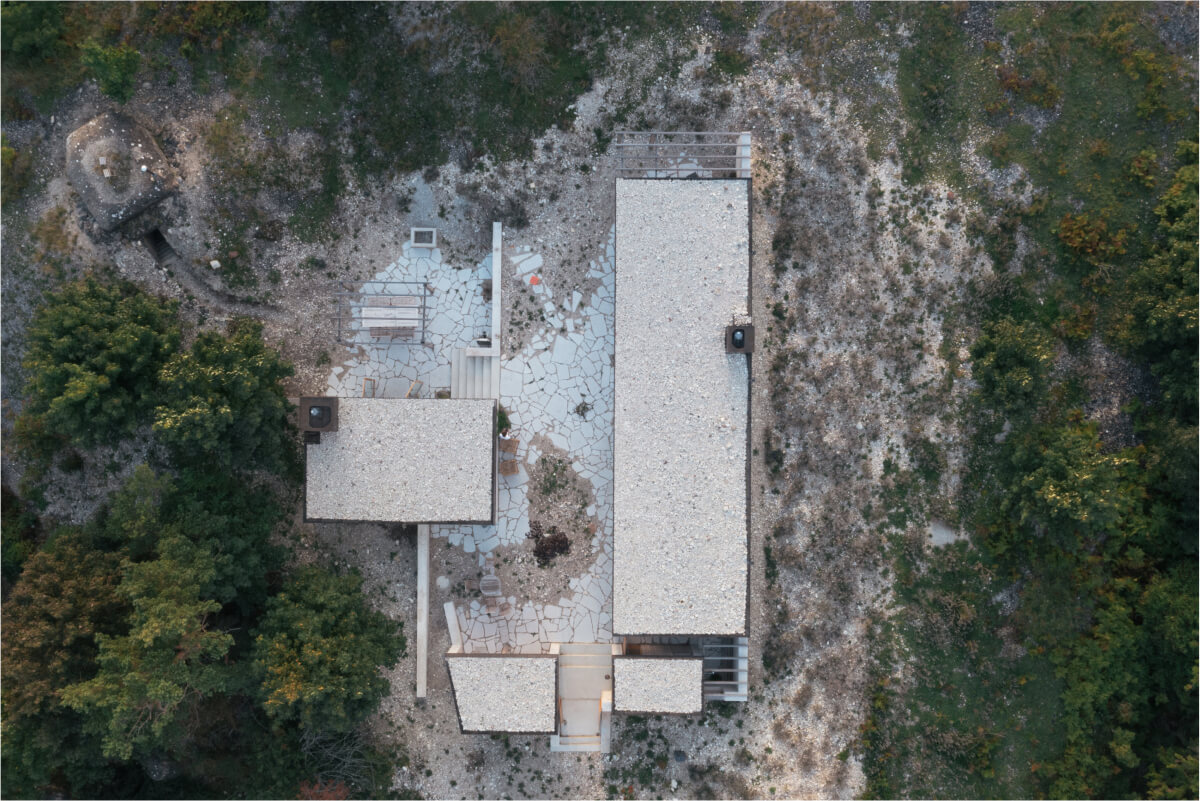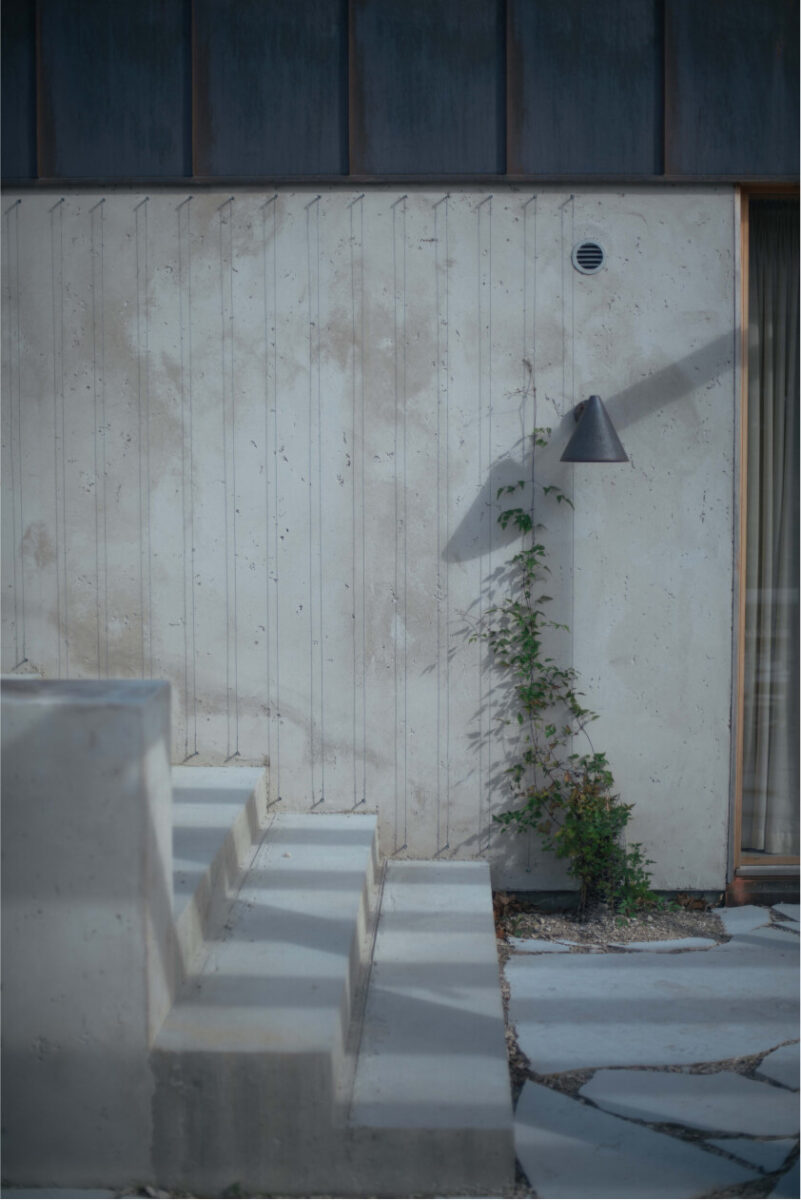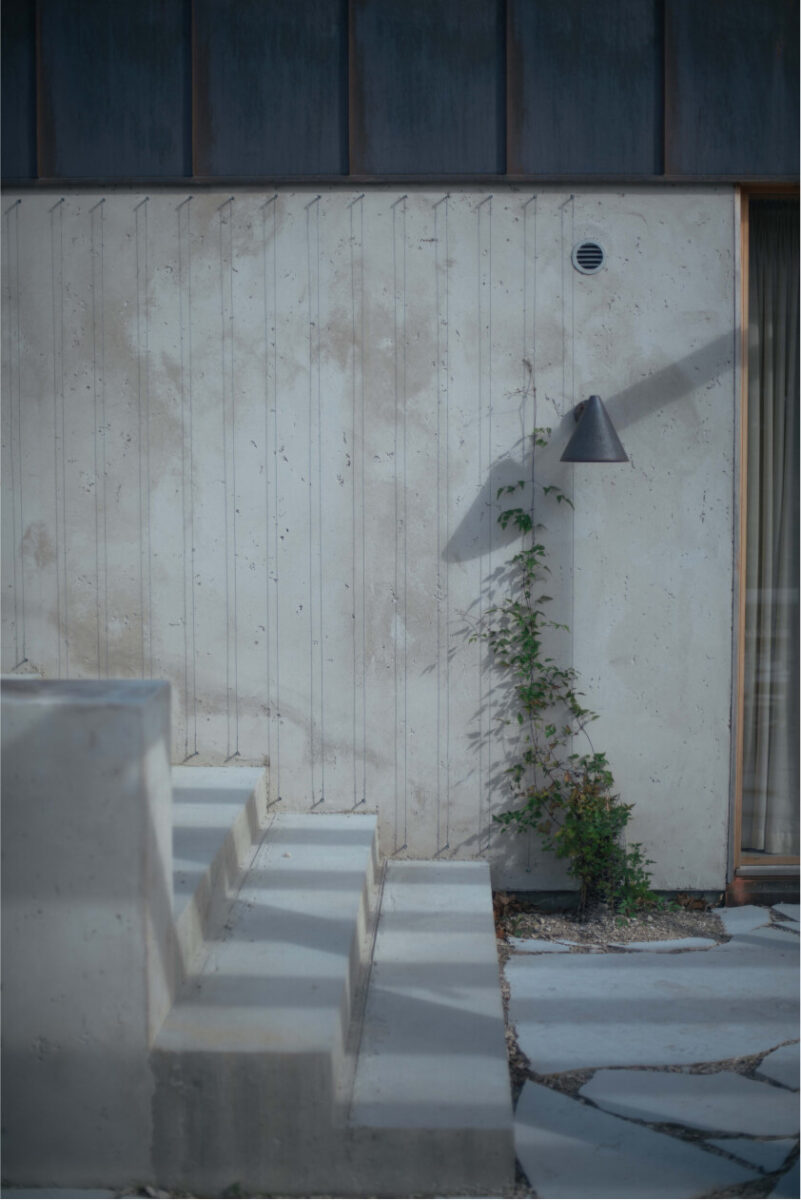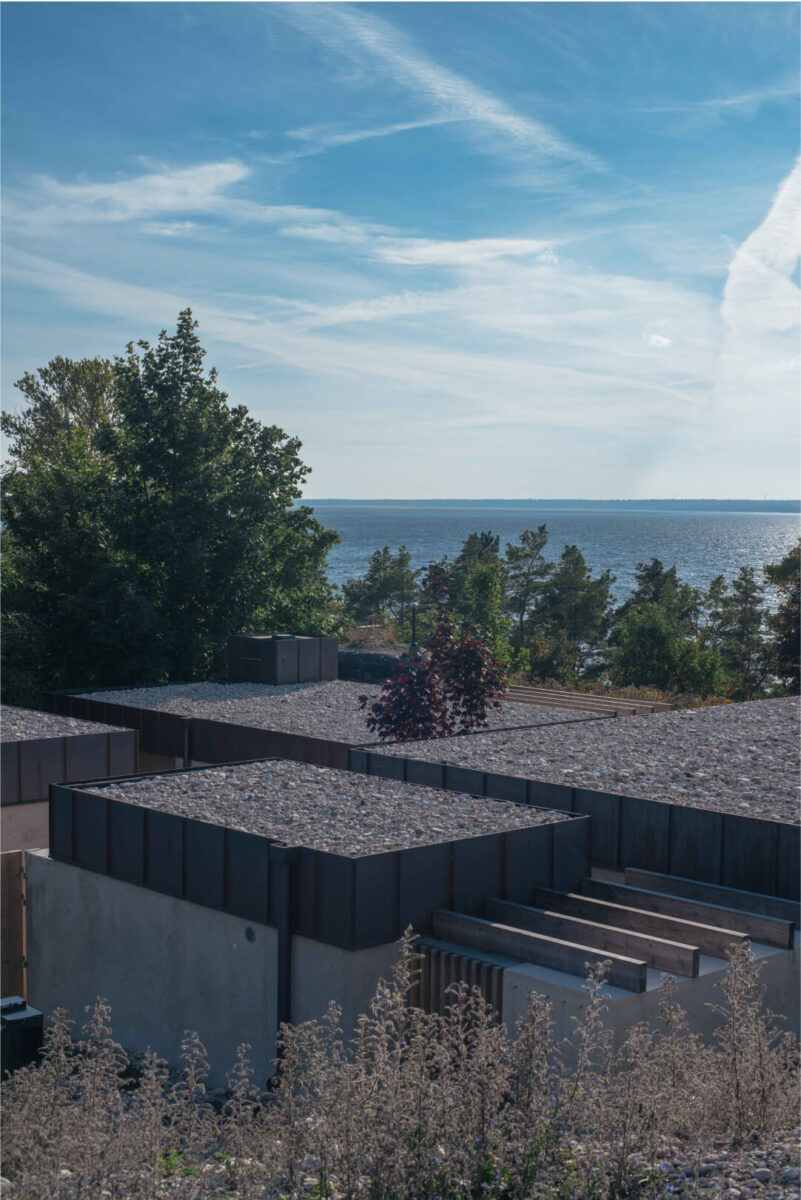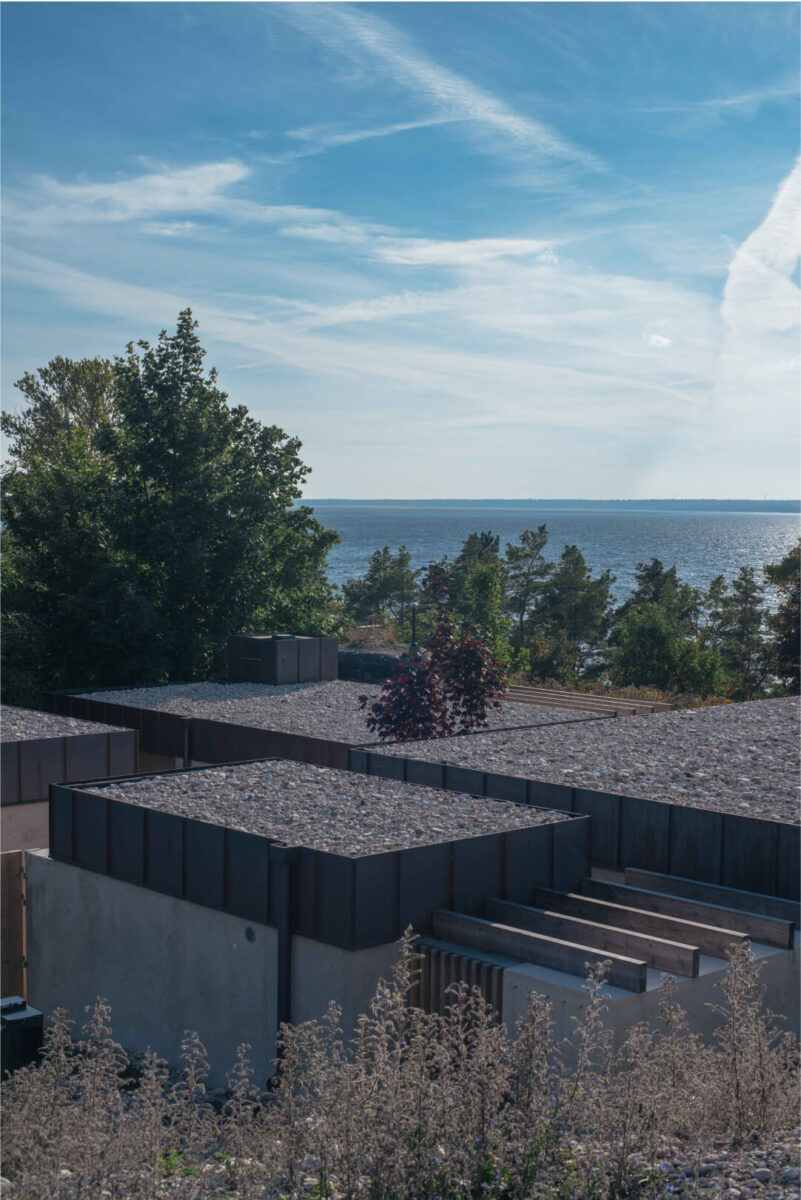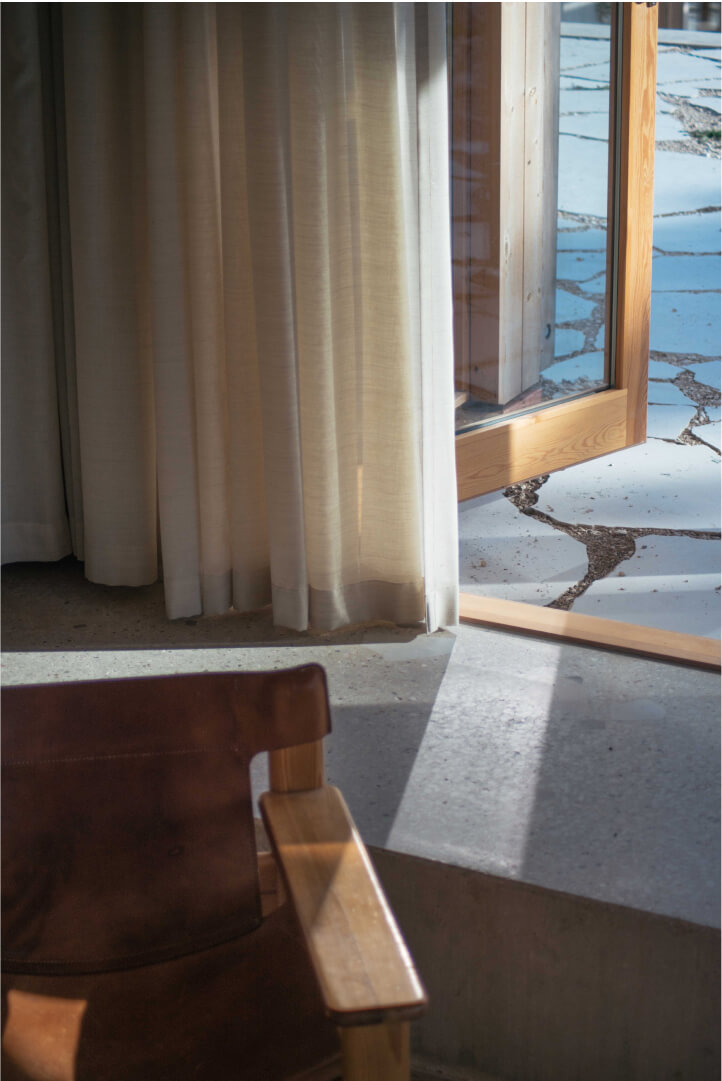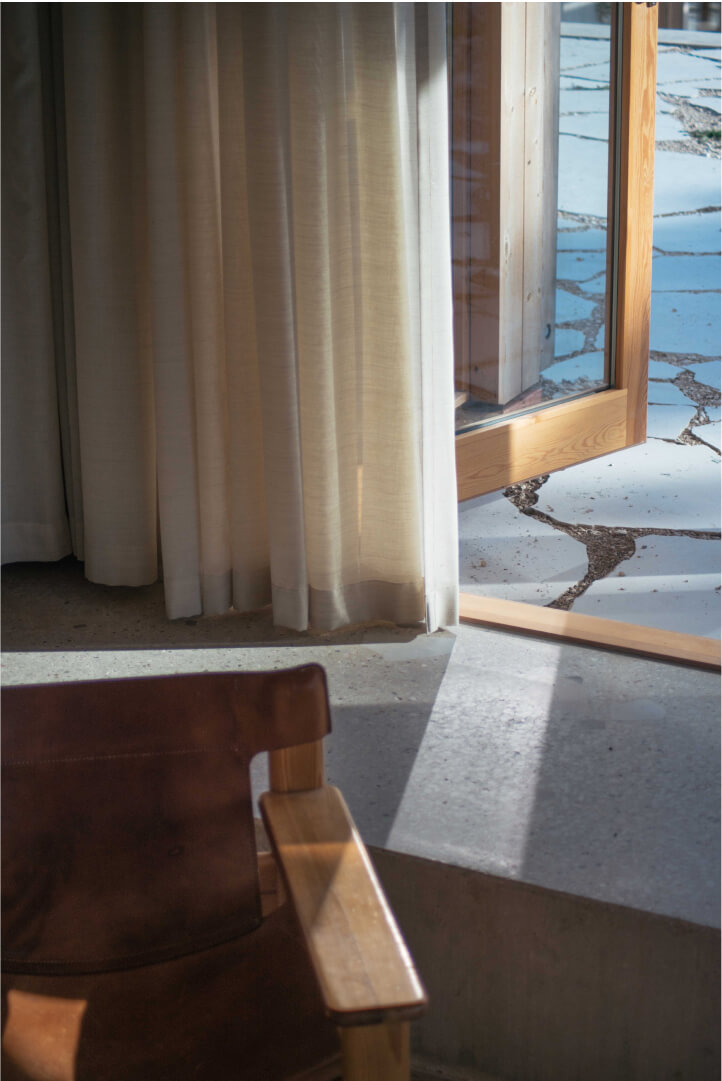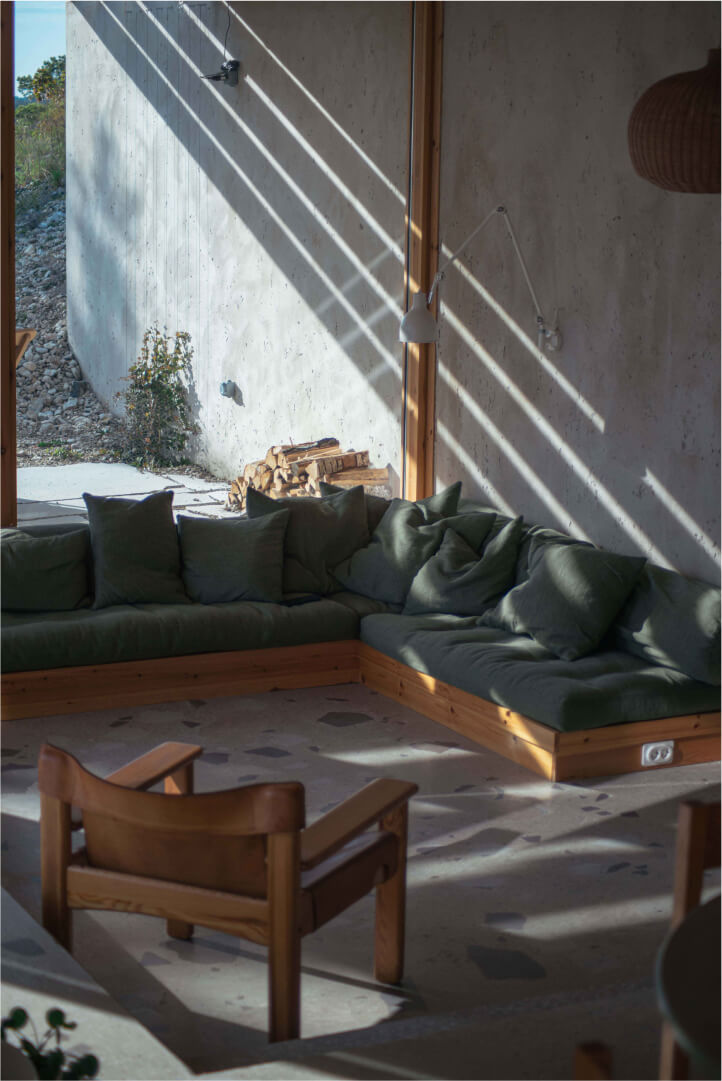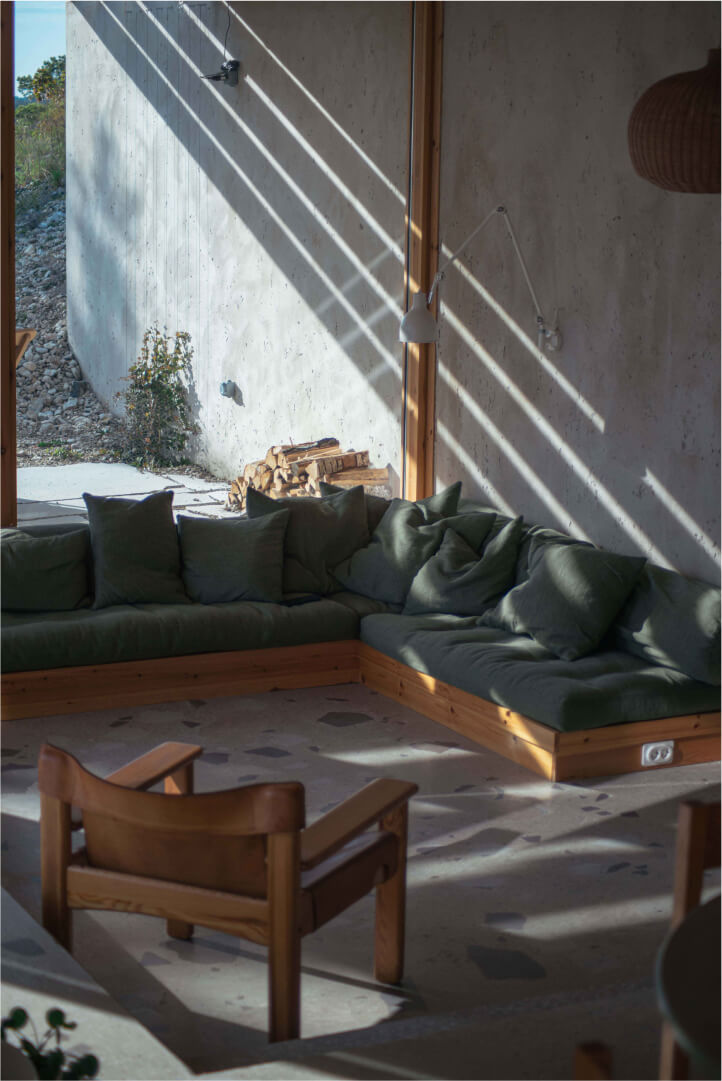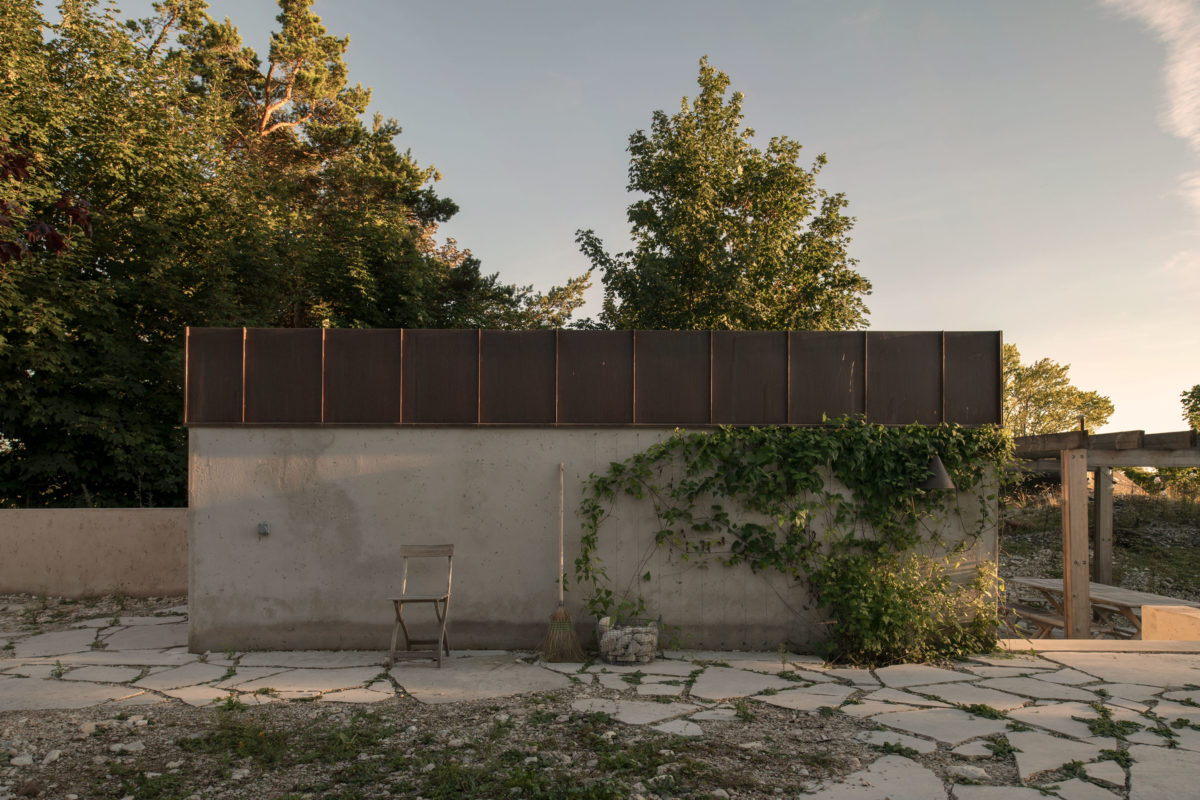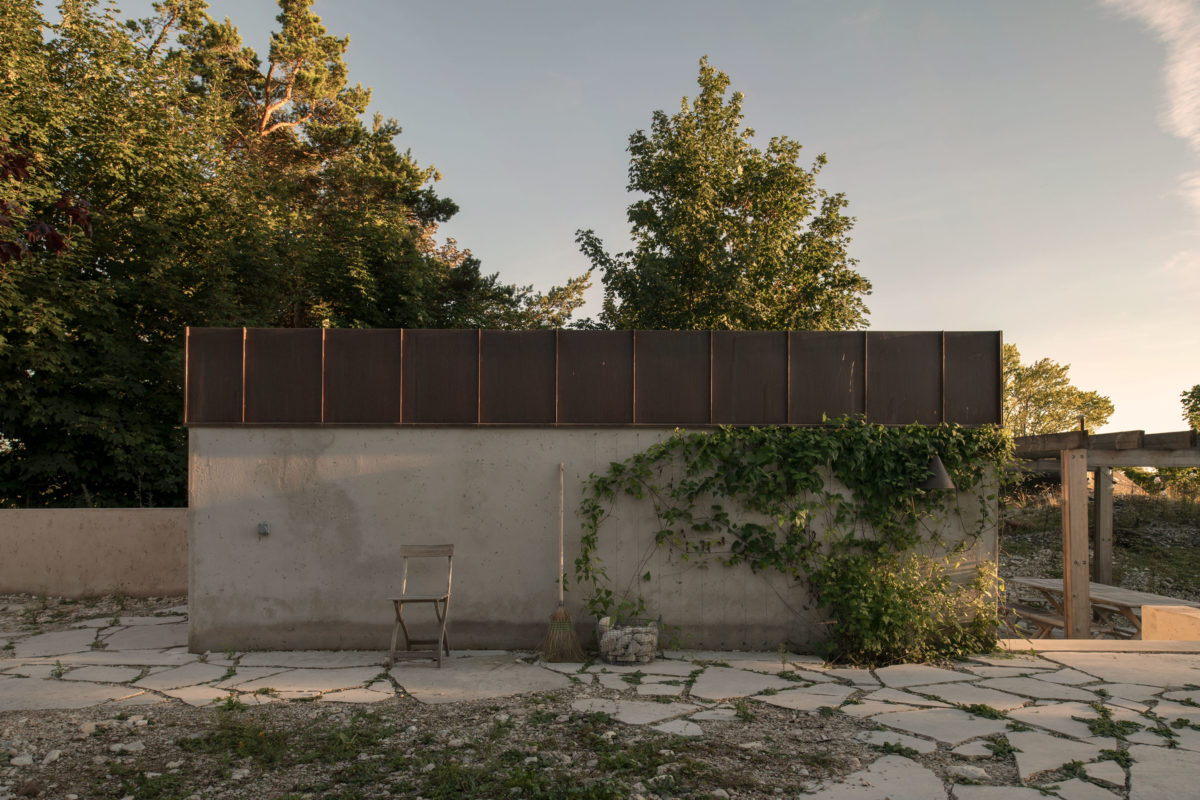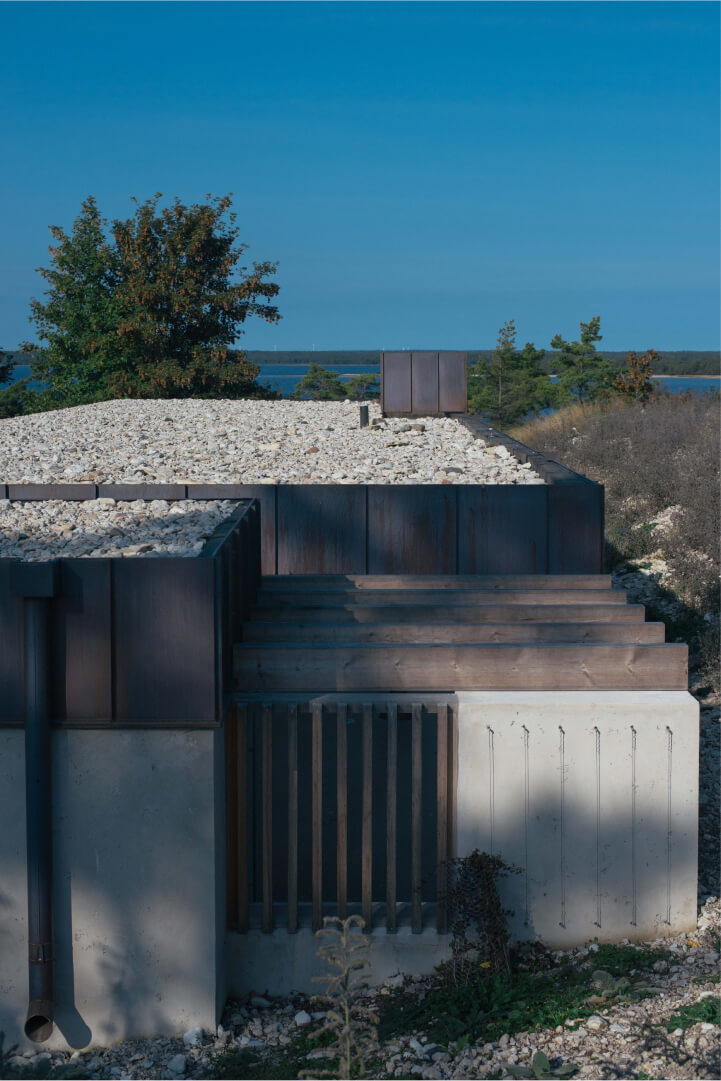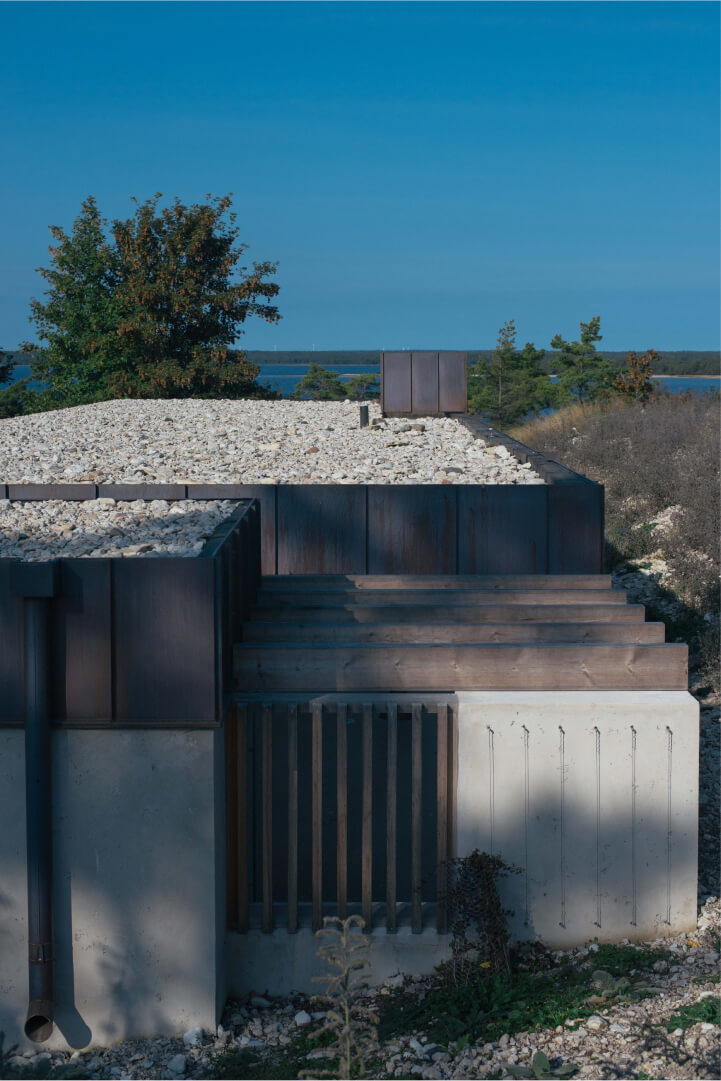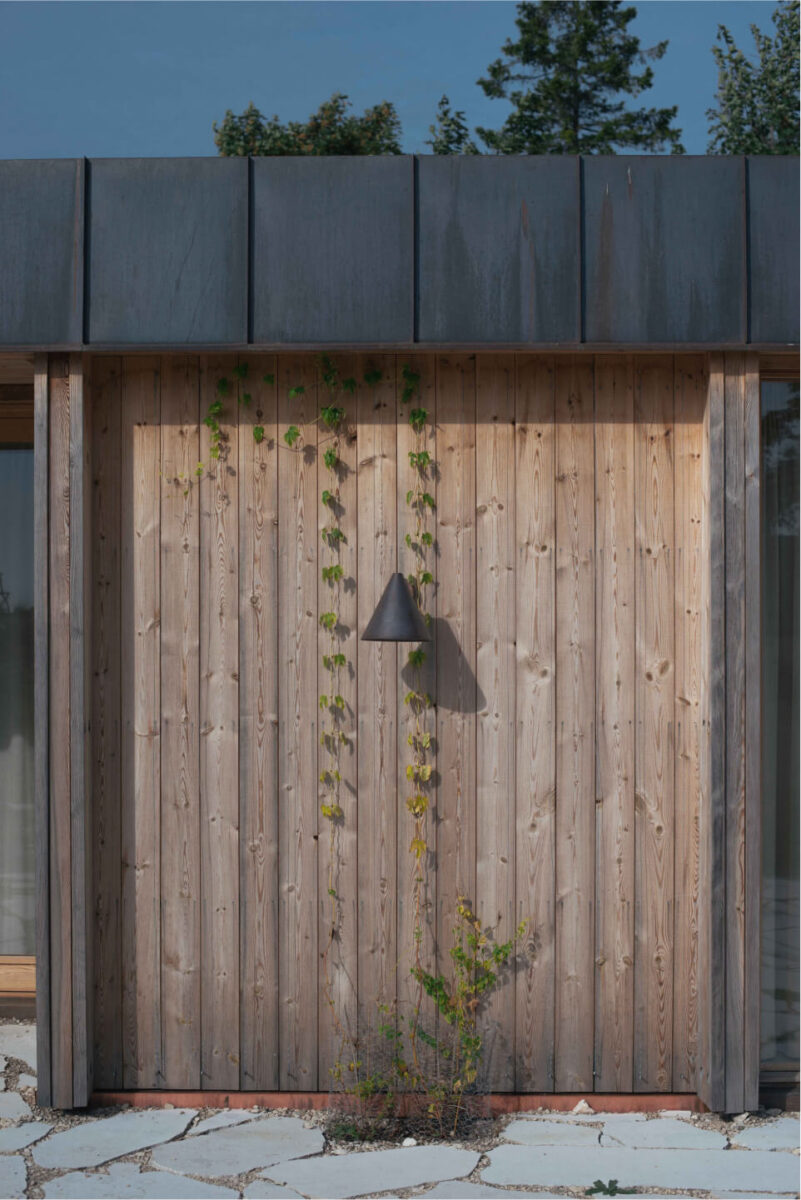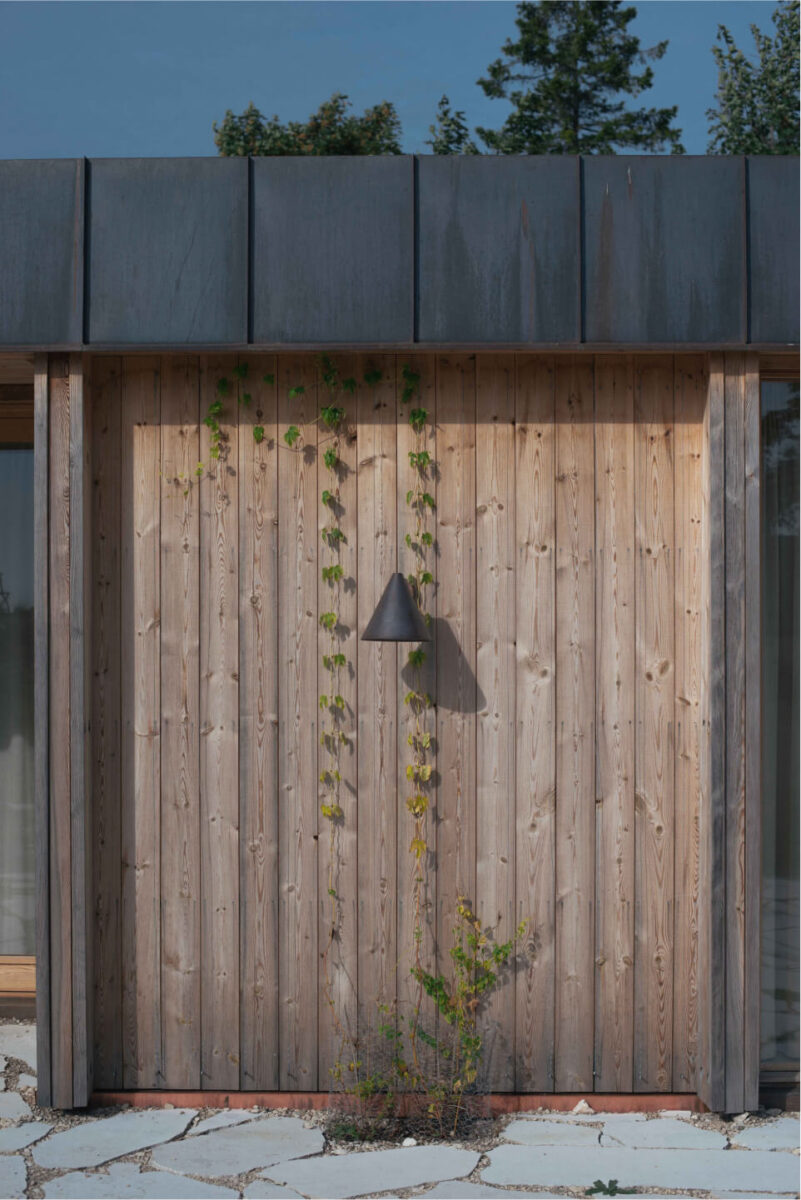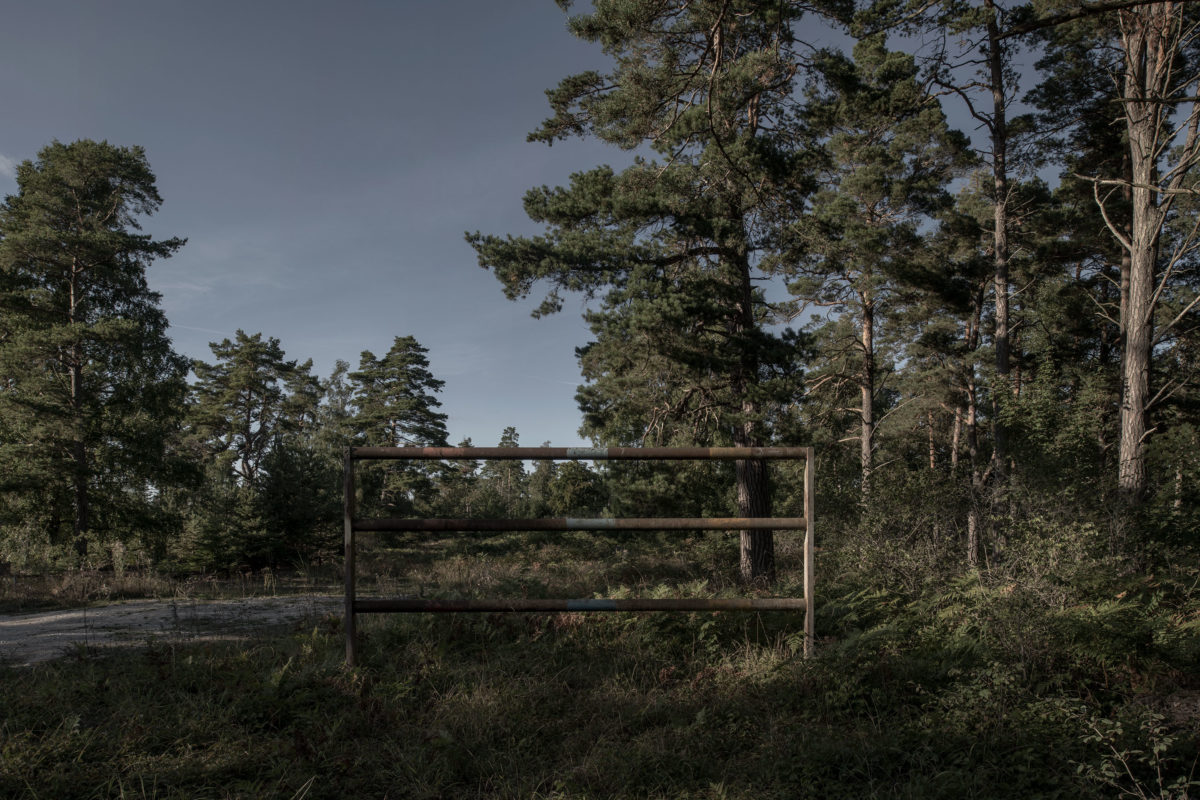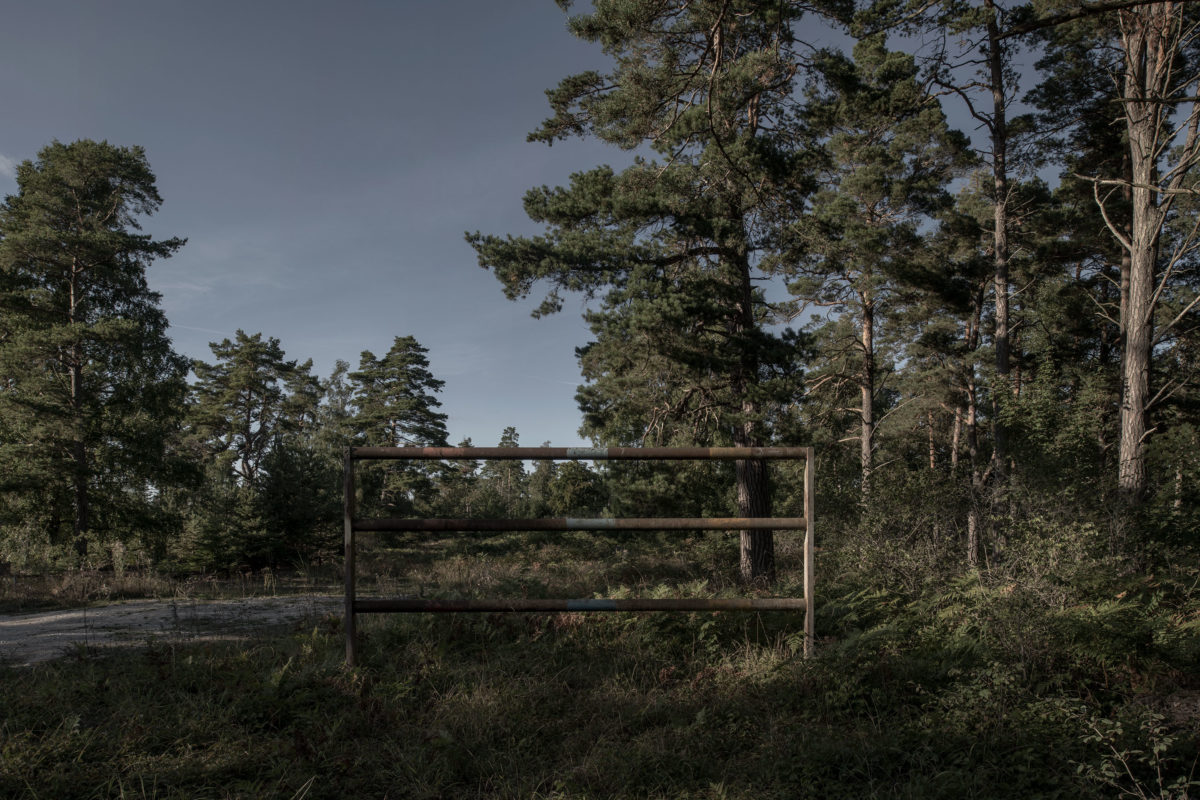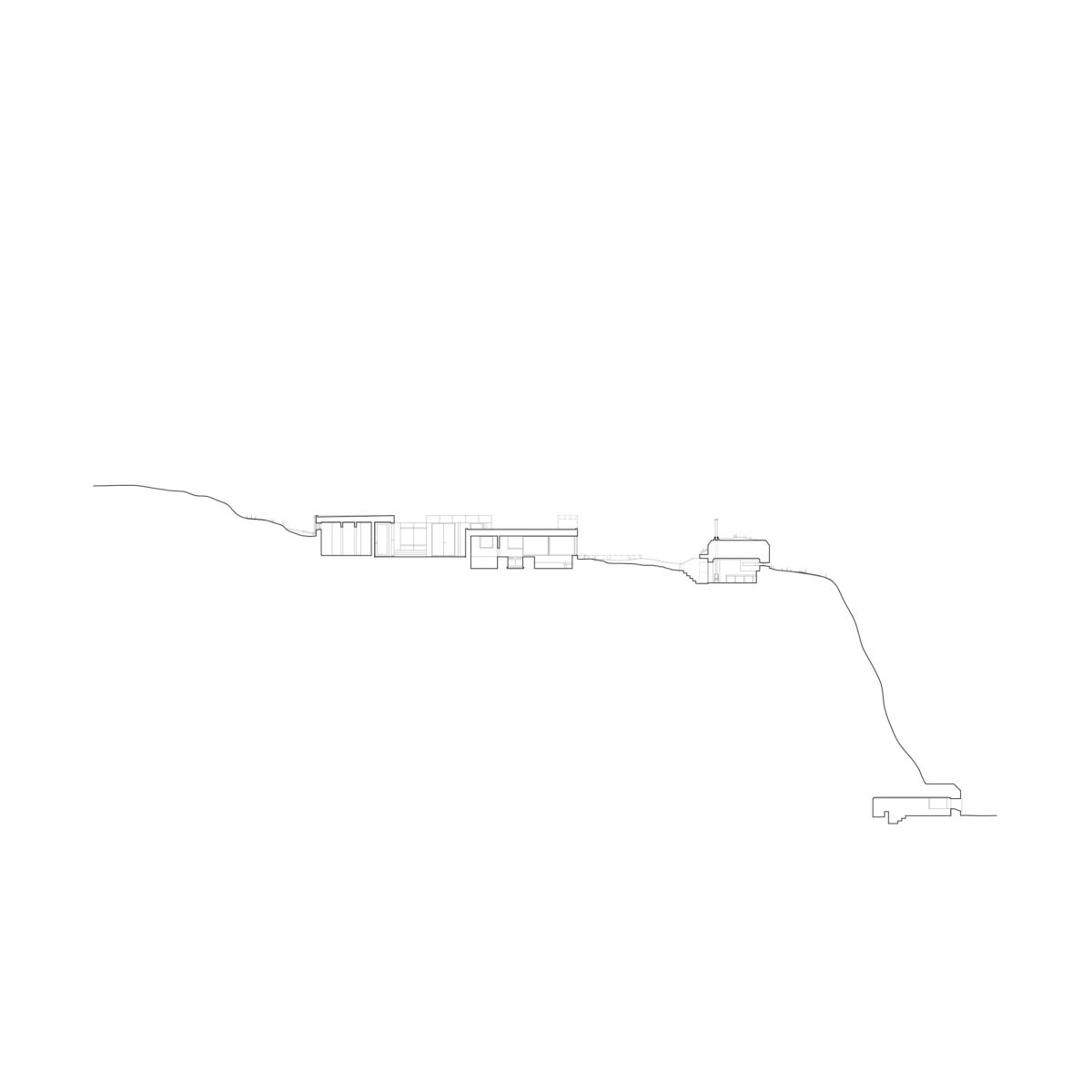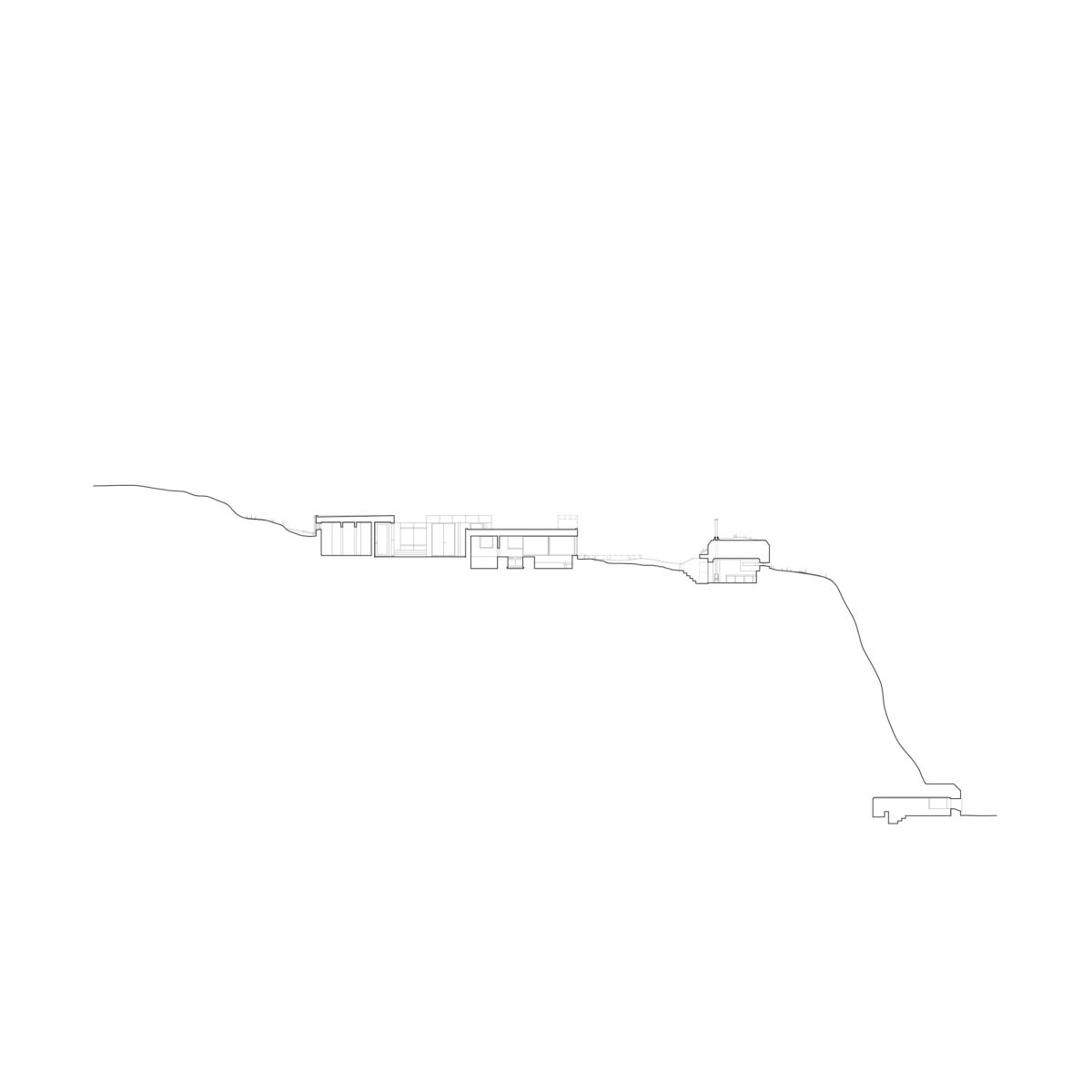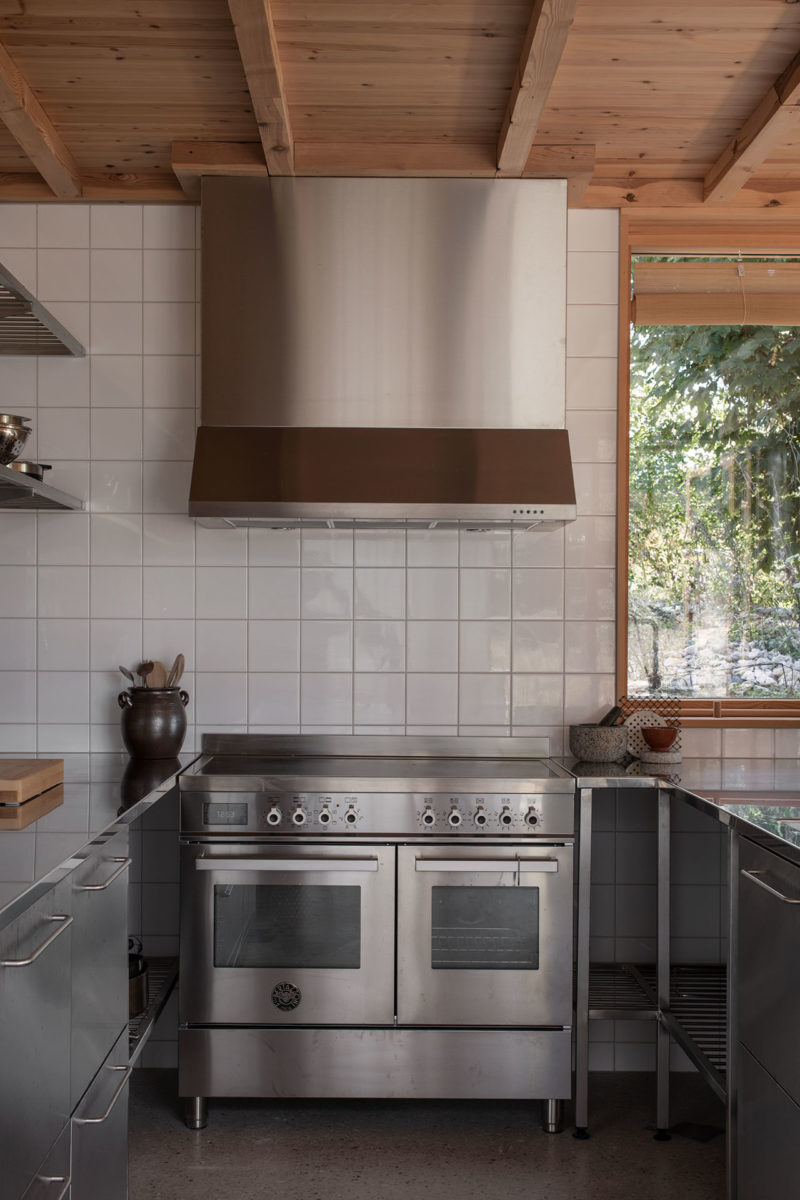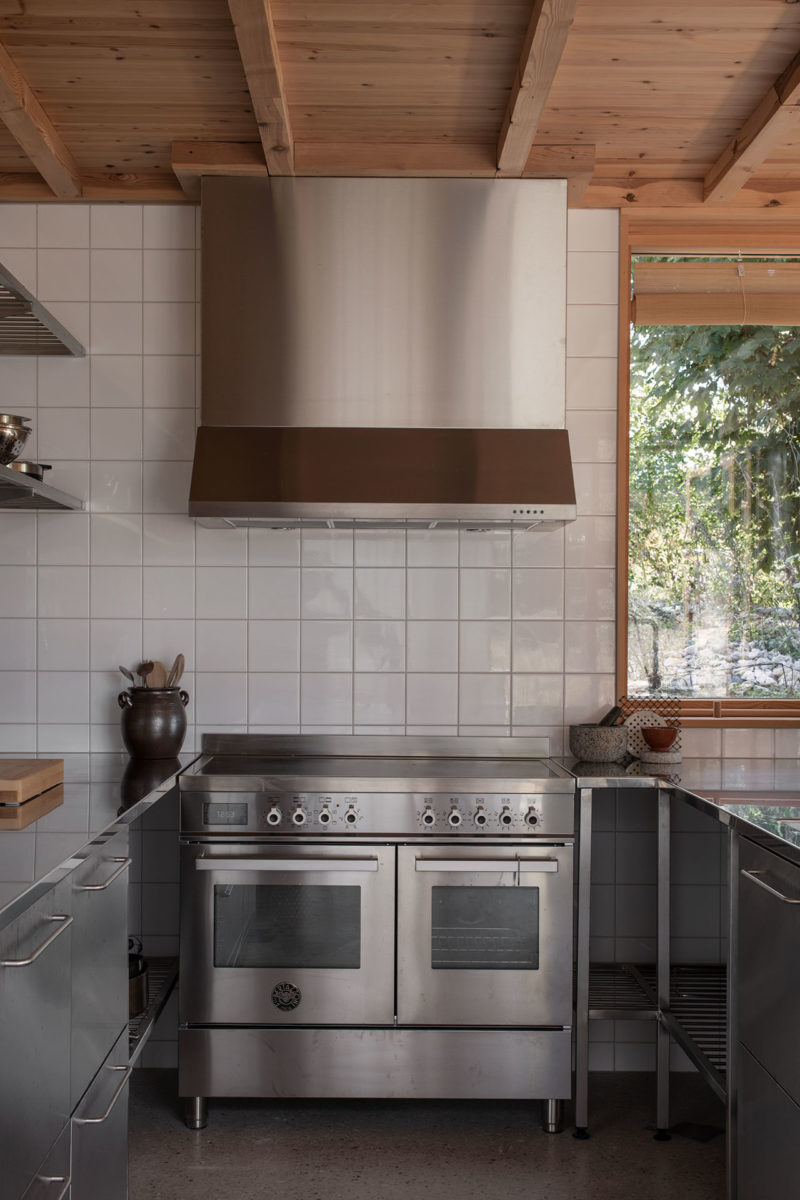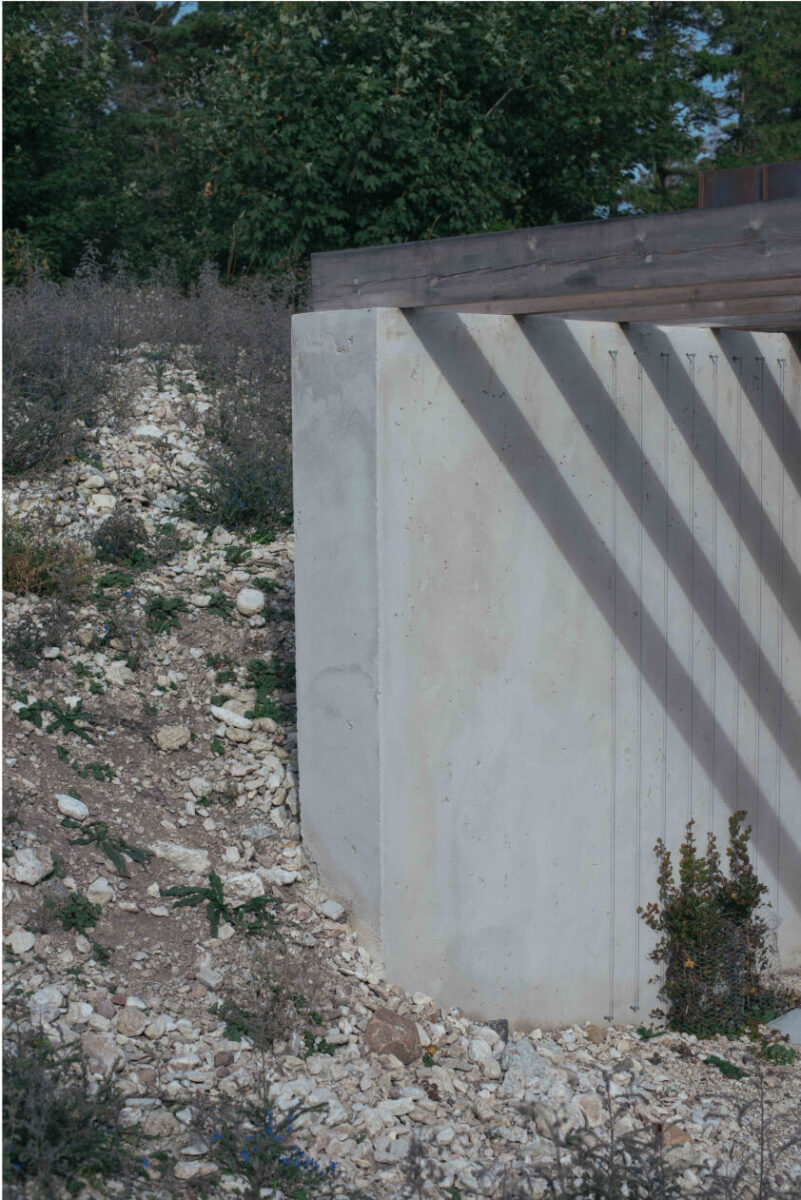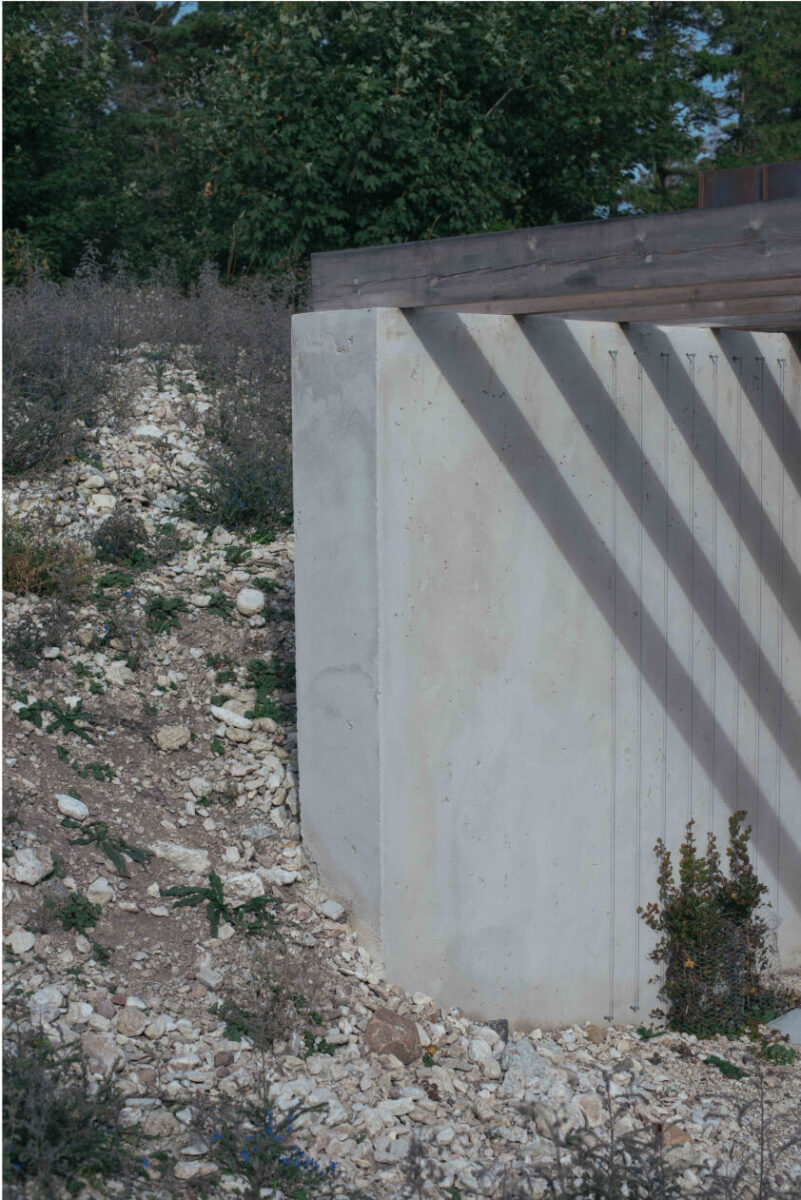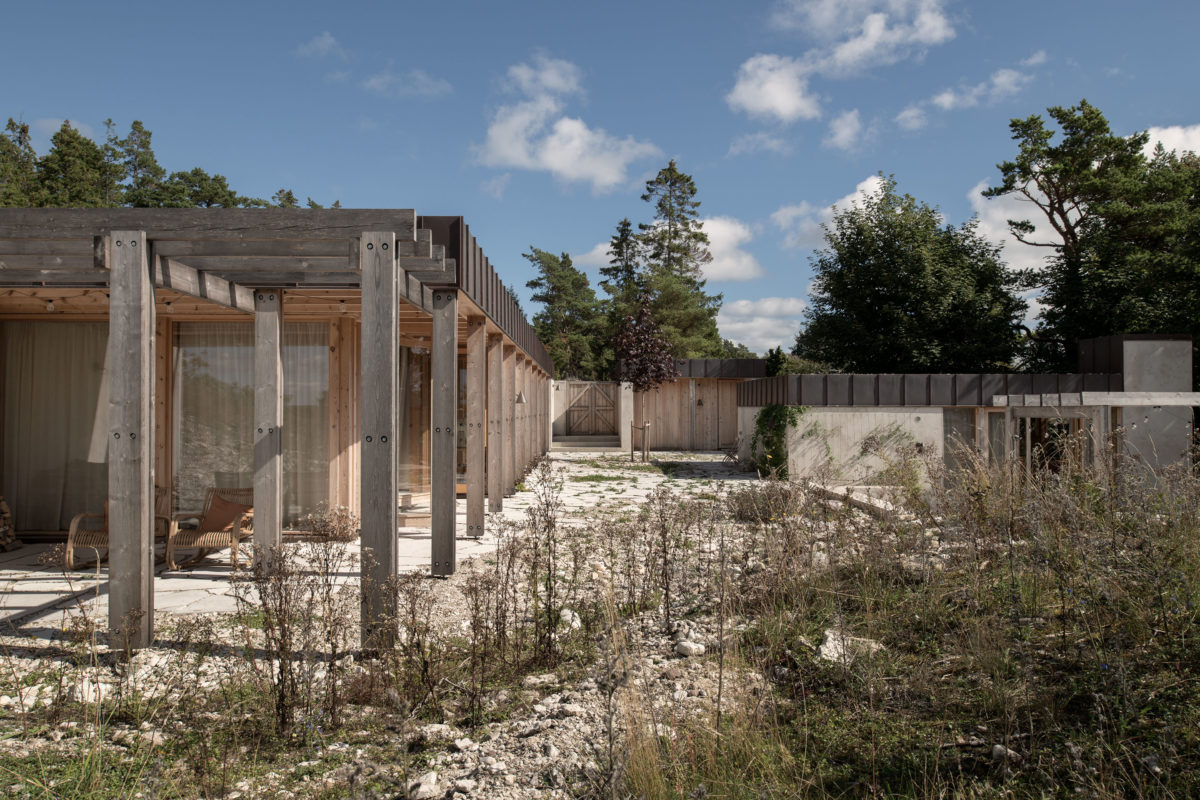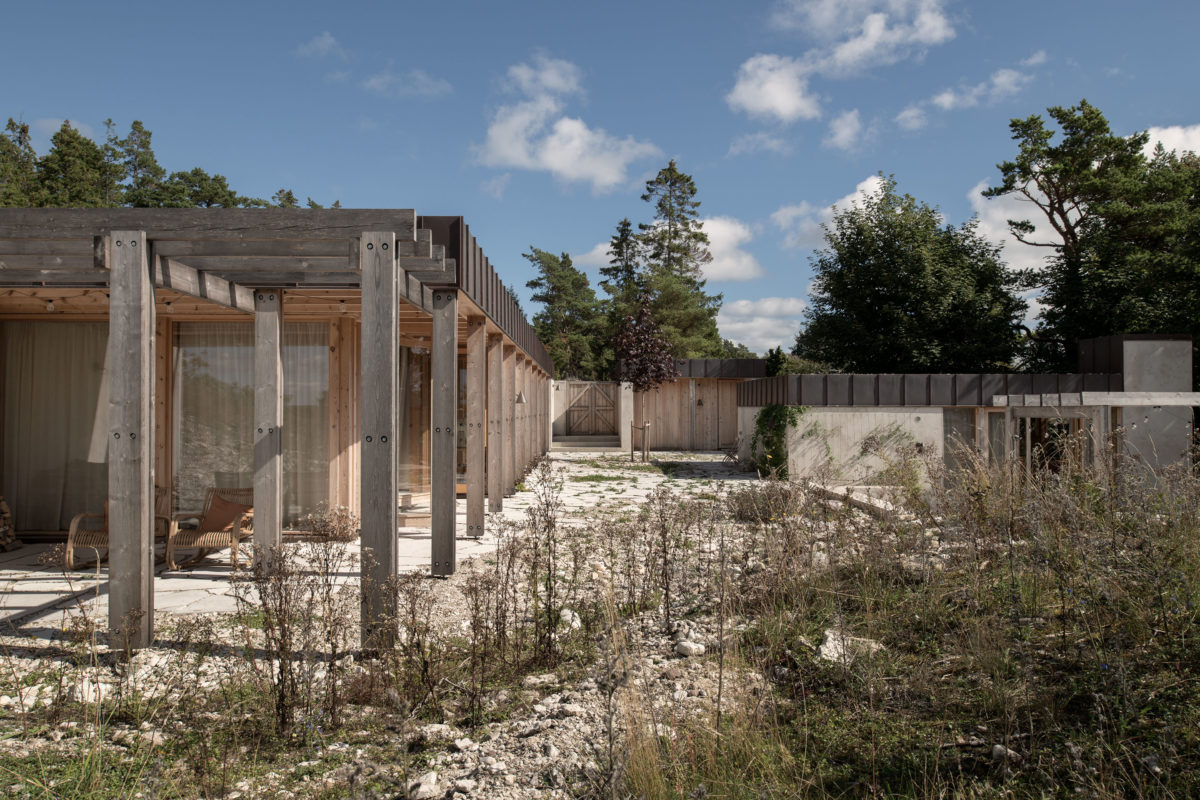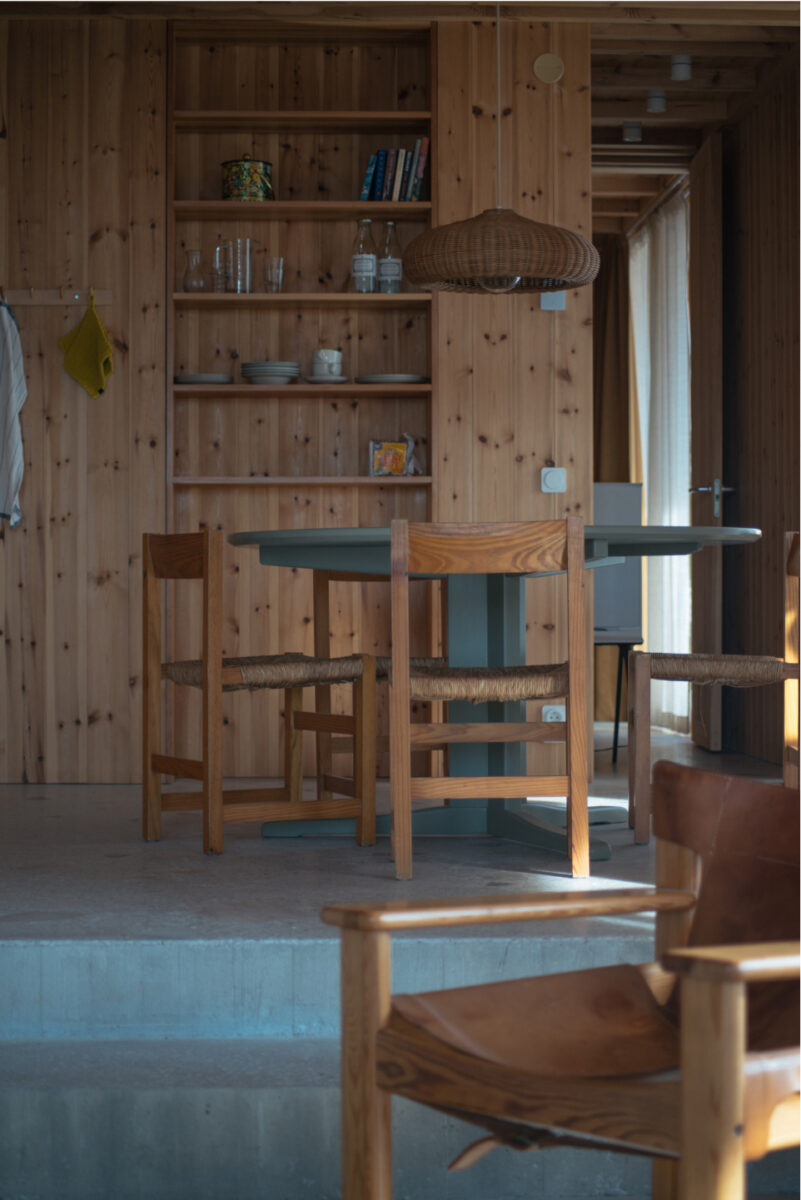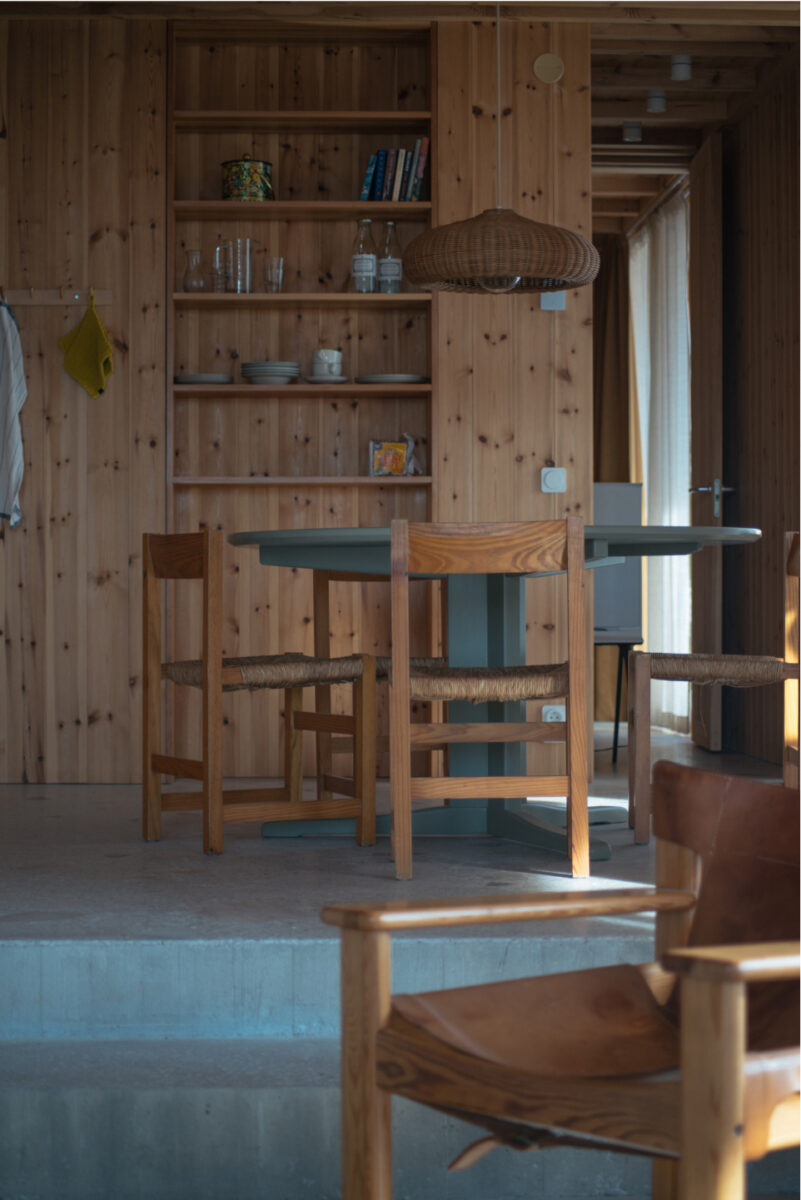 Bunker 319
Bunker 319 is built on the remains of military activities on the Swedish island Gotland. It consists of four low houses developed around an actual cold war bunker and sits like a hidden nest sunken into the very ground of a 20 meter tall hill, overlooking the Baltic sea. The work of converting the bunker and creating new spaces has transformed the site from a stony leftover of something that once was into a dreamy island summer oasis, without completely letting go of history.
The addition together with the already existing bunker frames a terraced exterior space creating a courtyard on the premises. In the middle of it a lonely tree grows, giving the space the resemblance of a tiny square in a small village. The flat roofs of the houses are covered by the characteristic gravel found all around the site. The place was once, before the military arrived, one of Gotlands biggest and most flourishing limestone quarries.
Encompassed by nature, the Gotland sun shining bright over it during the day, right under the moon at night. The façade with its custom-rendered surface and raw wooden pillars sits nicely next to low pine trees and the desaturated palette of the surroundings. The gray tone of the landscape continues into the house where carefully placed chunks of local stone are casted into the concrete floor. Golden pine cladded walls define the atmosphere of the interior. The shape of the plan plays freely under the perfect rectangular roofs. The program is spread across the site and the design of the gap-spaces interweave new with old, outdoor with indoor and the nature with the built.
Photographer: Martin Brusewitz & Andy Liffner
Building permit: Skälsö Arkitekter
Construction Drawings and Execution: Ateljé Ö