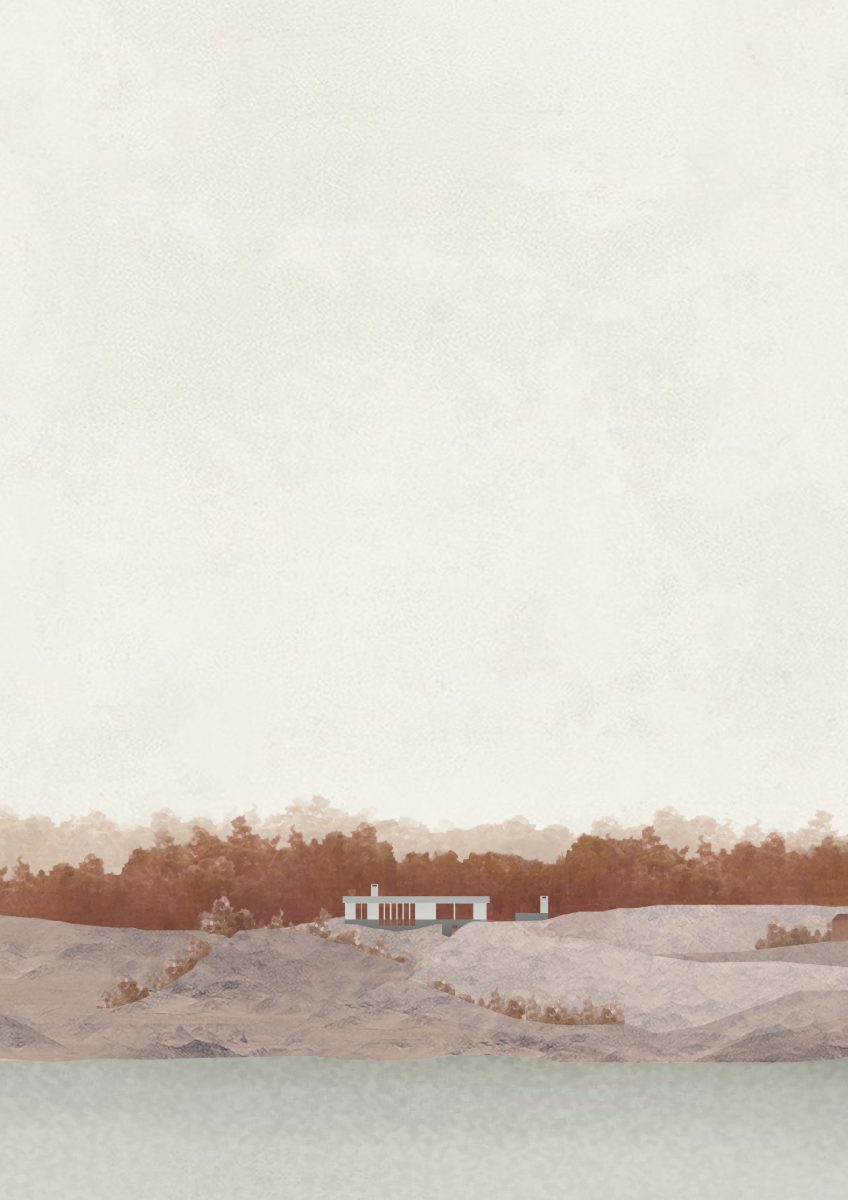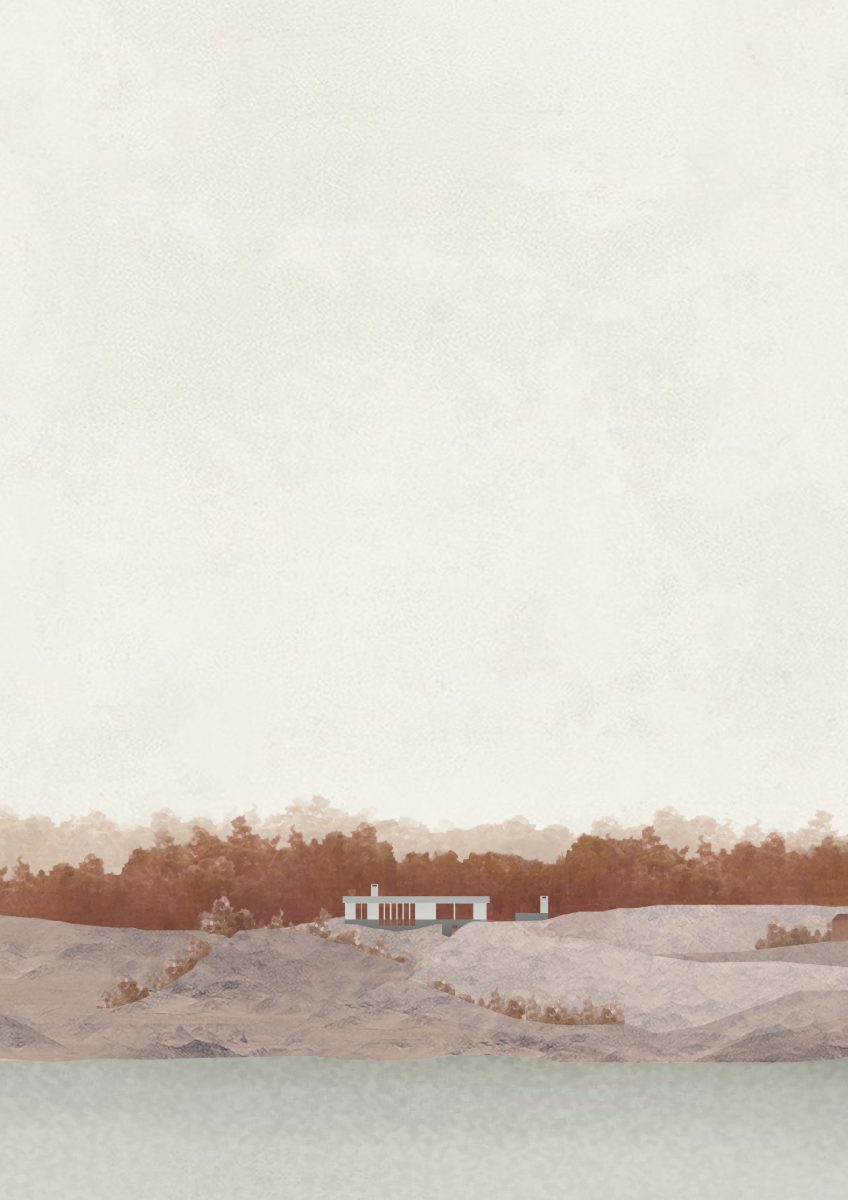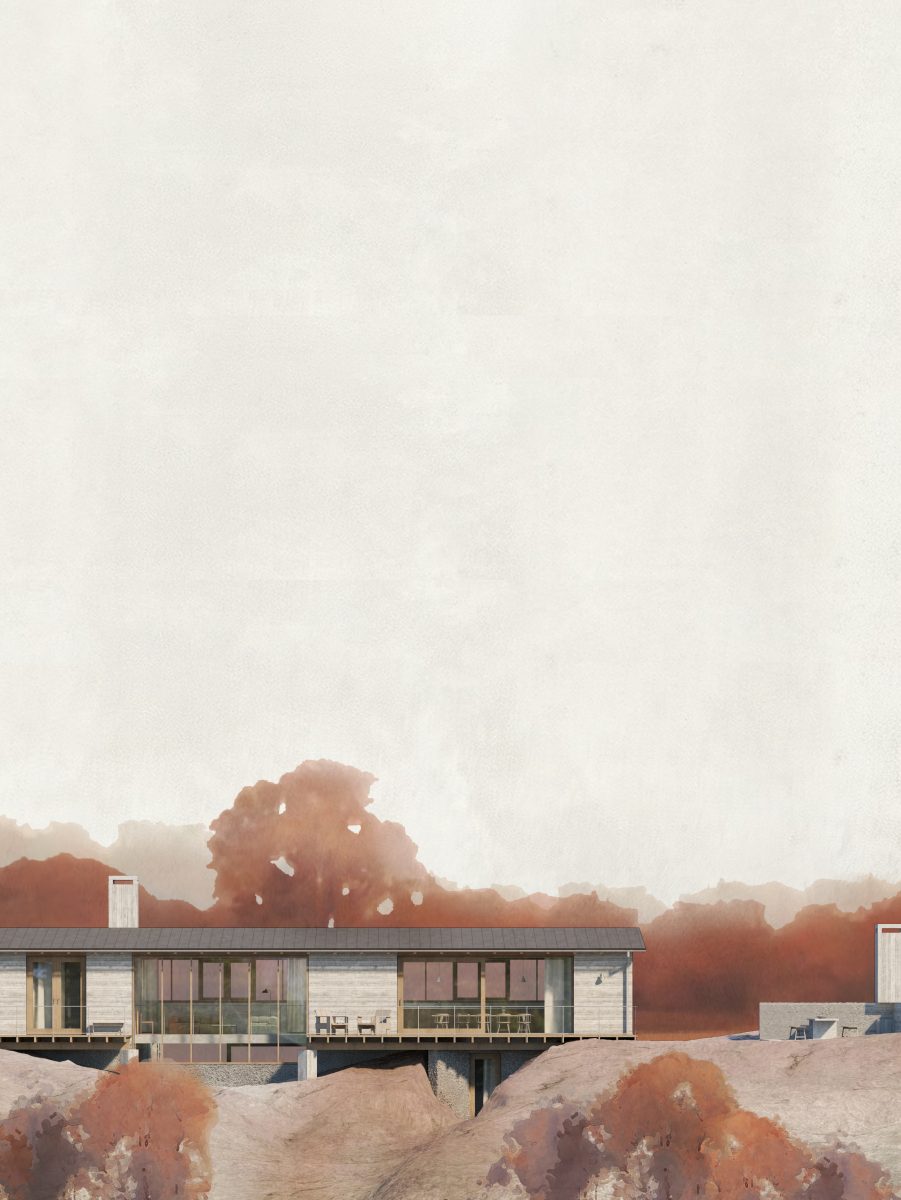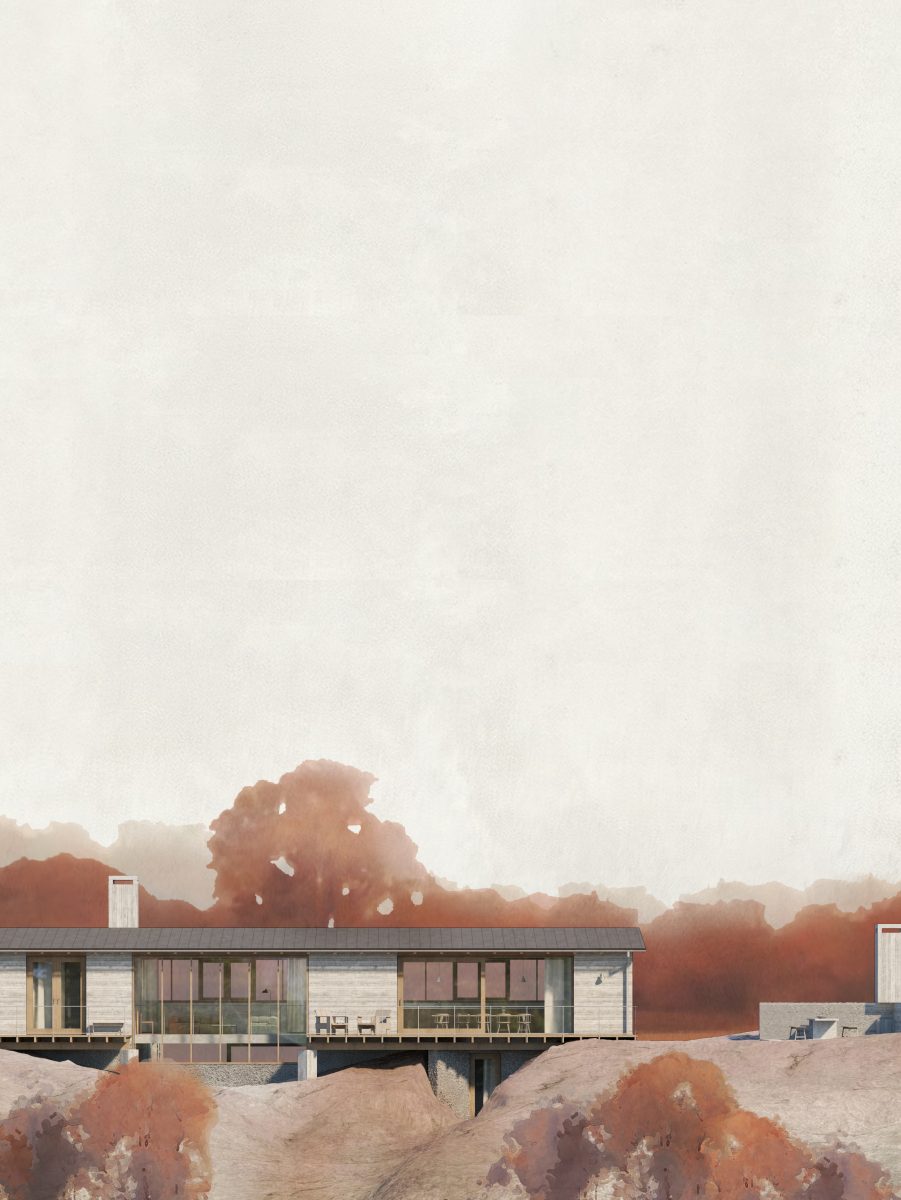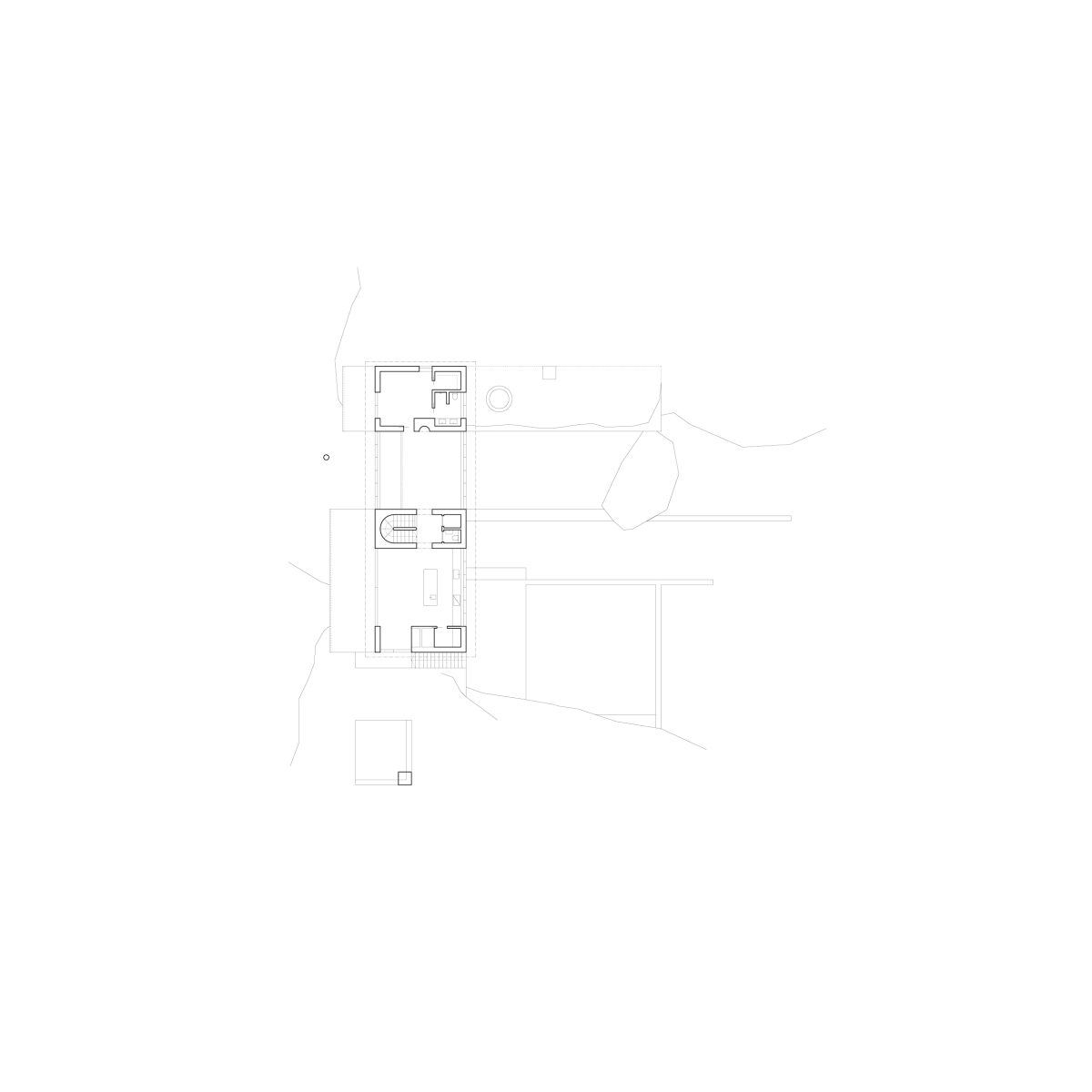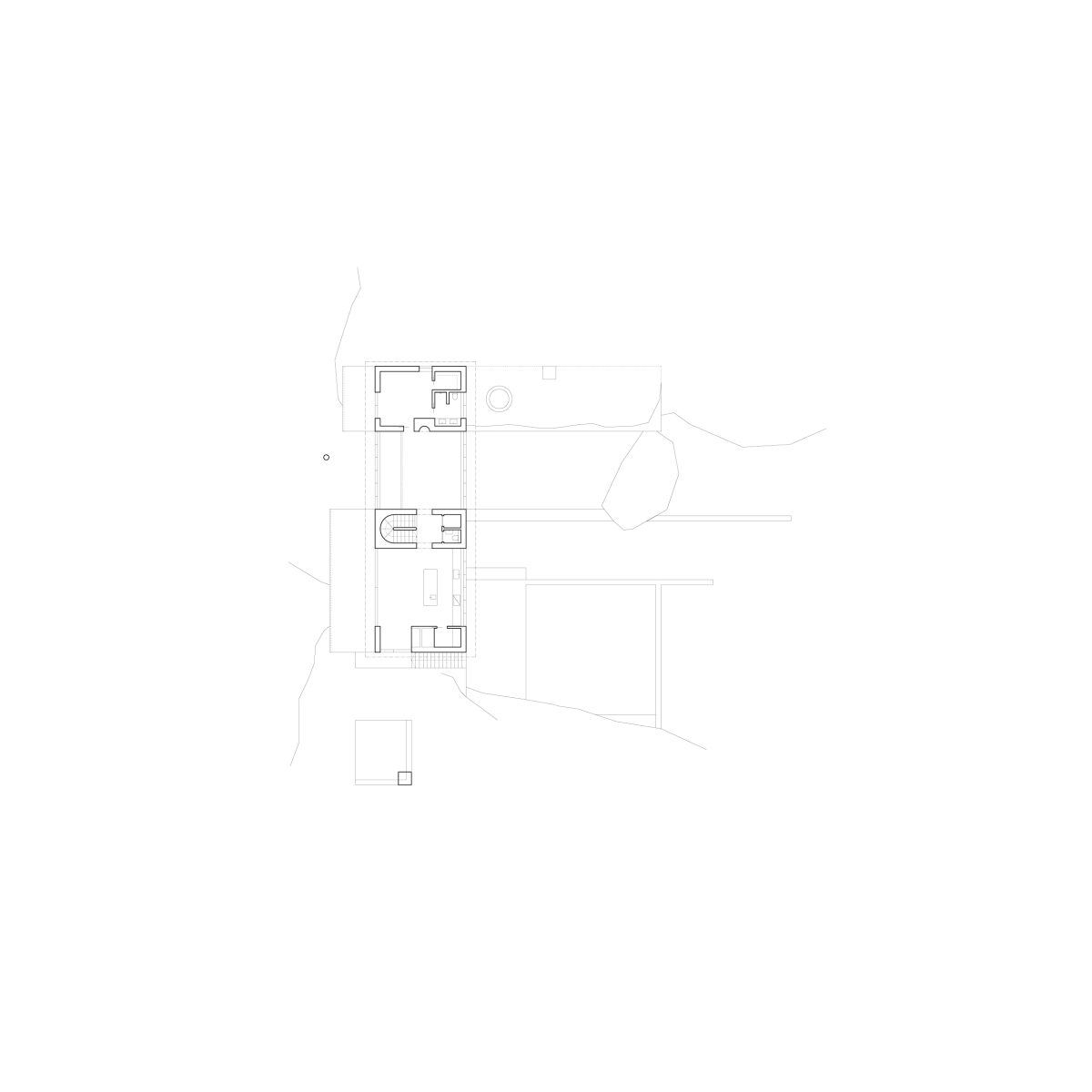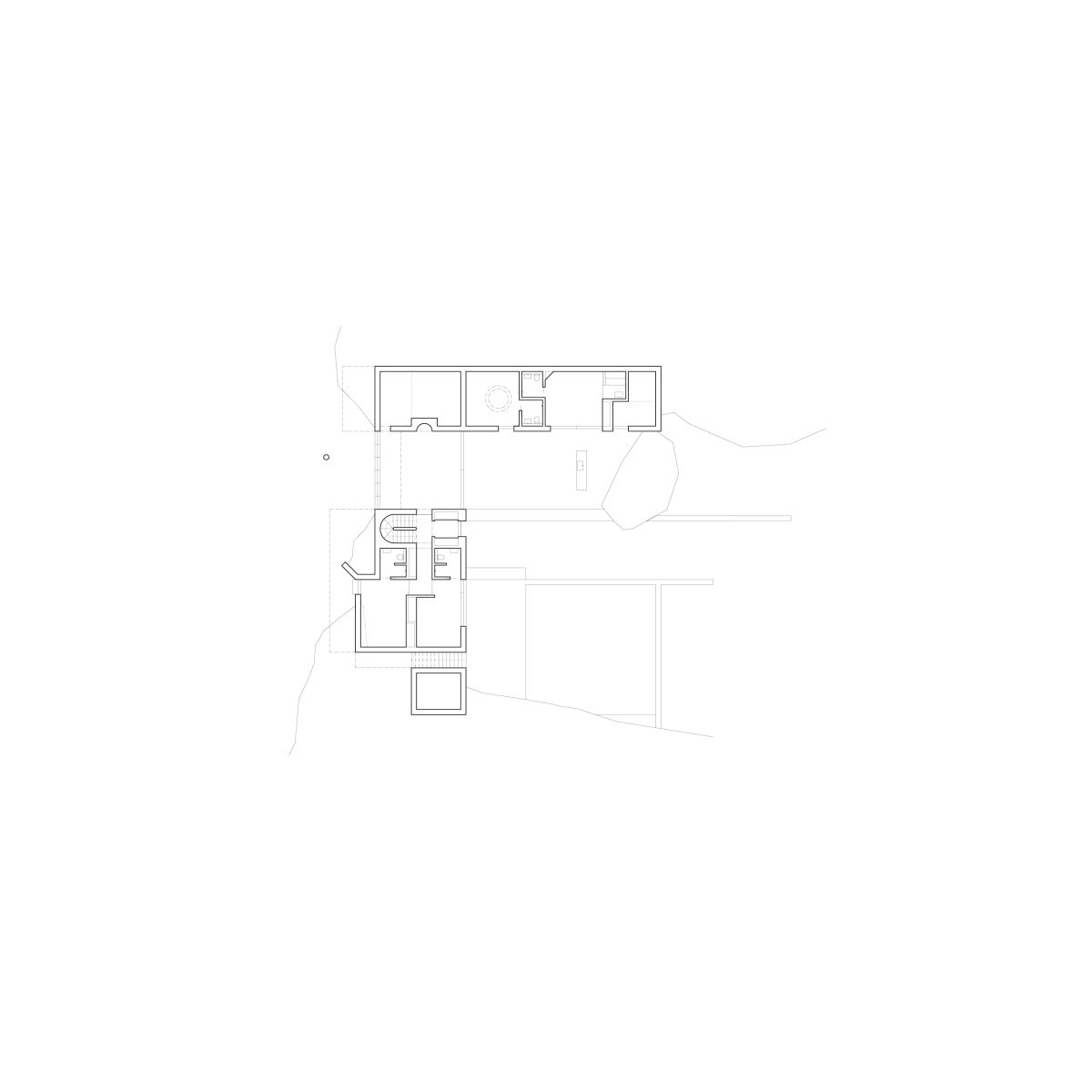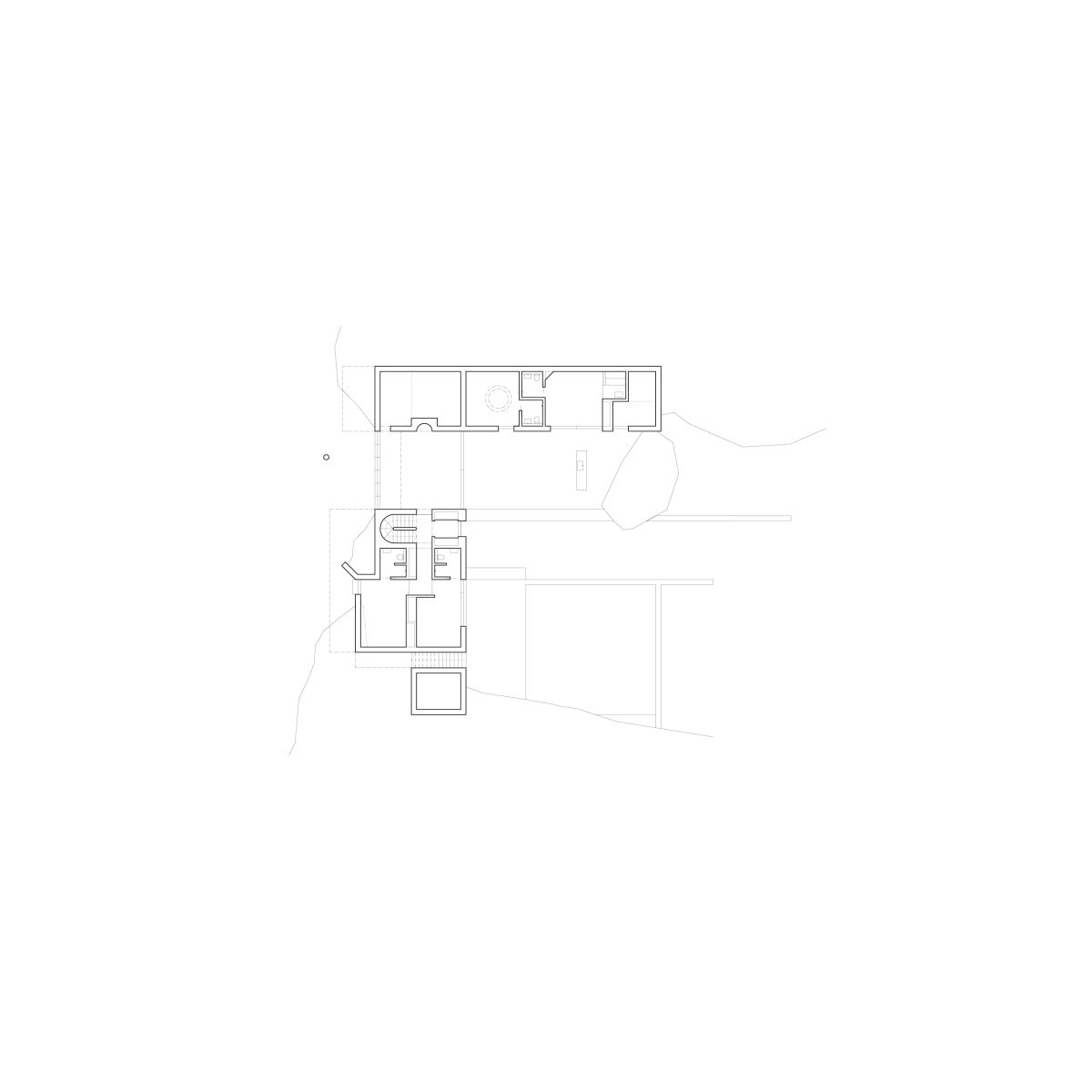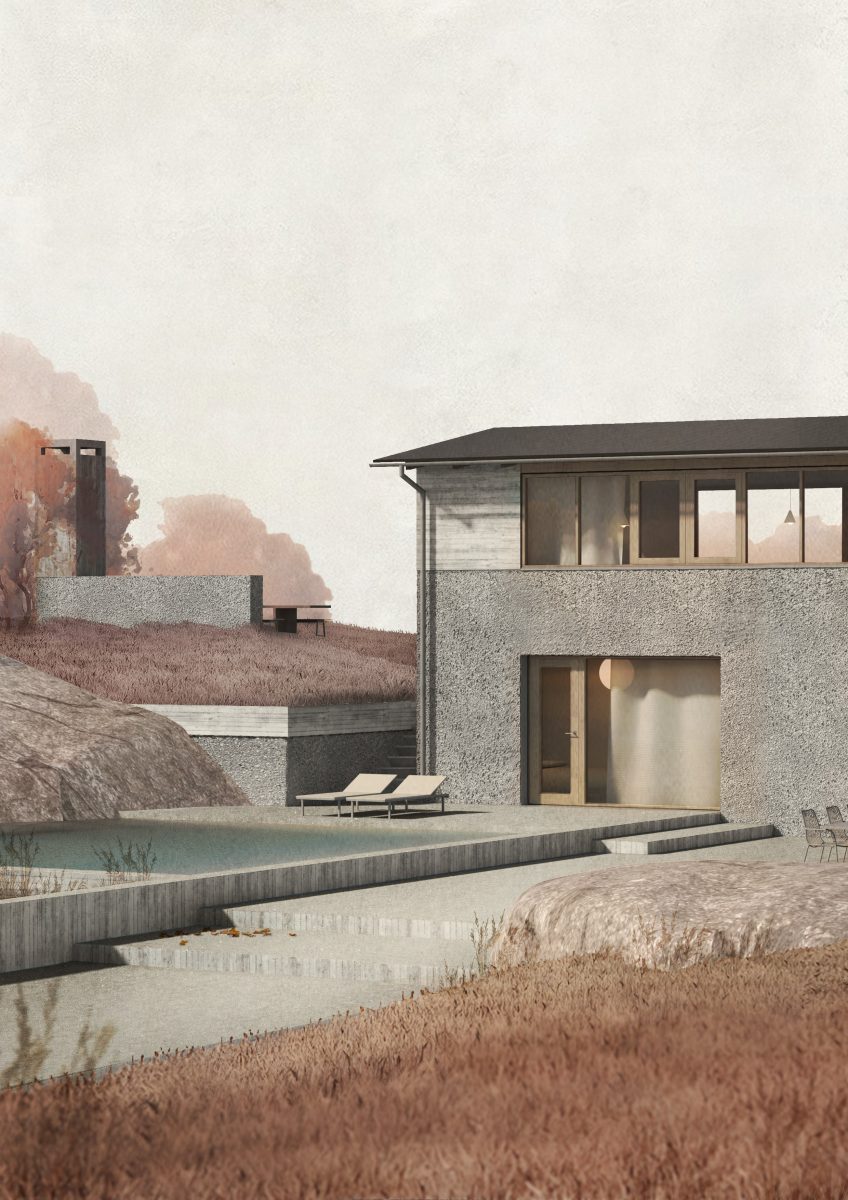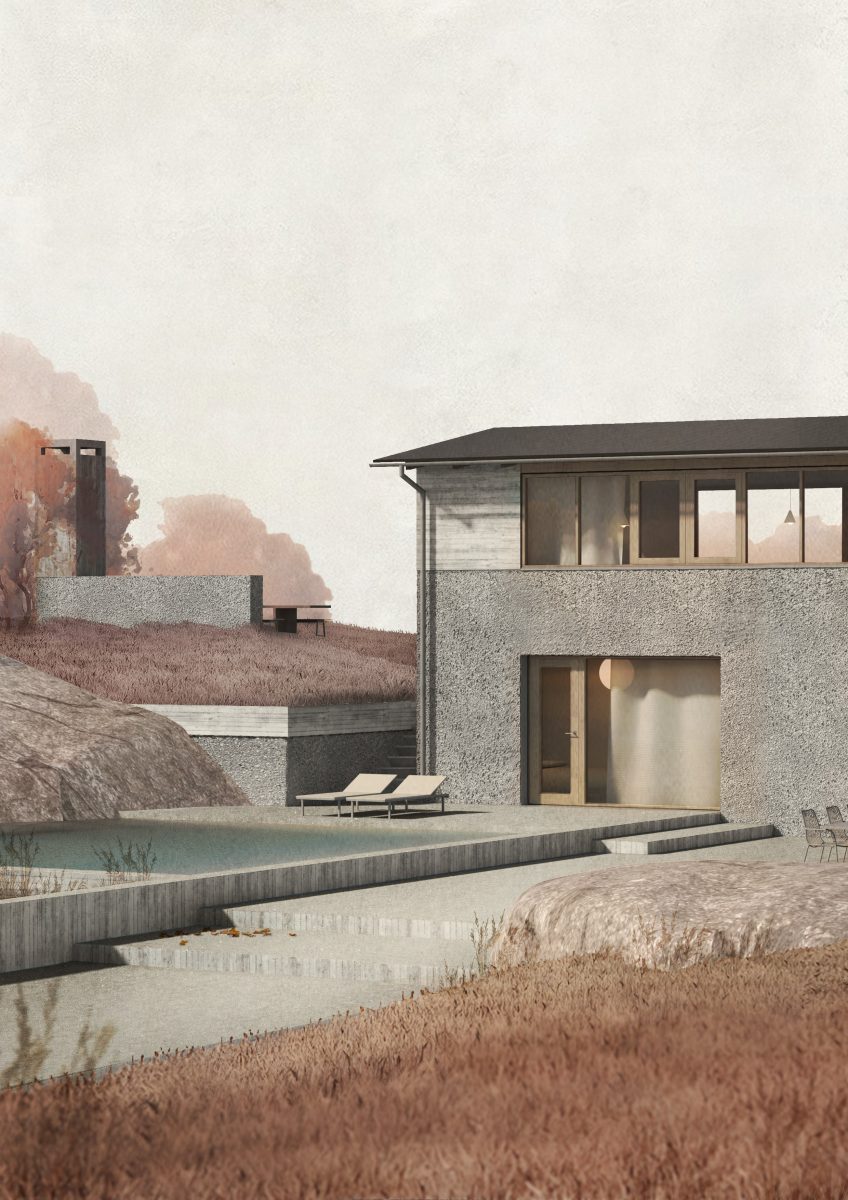 villa fjällsvik
In the Stockholm archipelago, more specifically on the island of Vindö a larger piece of hilly land is to be found. The site is characterized by its smooth granite rocks and dense vegetation climbing up and down the hill falling steep down to the long bedrock shoreline below. An absolute dream of a site for the creation of a private hideaway.
During the walk along the winding road taking you to the site and the arrival through the pine forest, a promenade amongst rocks, heather and moss, the breeze from the sea and the scent of the forest is ever present in the air.
Situated on the front ridge, twenty something meters up overlooking the bay, the new villa rises from the footprint of an obsolete former cottage. The new façade facing the sea is modestly reflecting the scale of the replaced building while the back, embracing a southeast facing courtyard and the forest, is surprising in scale and expression. The new northern wing is gently tucked into the hilly landscape and hence only visible to the invited few.
The villa's shape and the palette of materials used is equally inspired by the seaside context as by the wish to be true to quality and the honesty in real craftsmanship.
This is a place for seclusion, as well as a place to experience the archipelago nature in its prime.