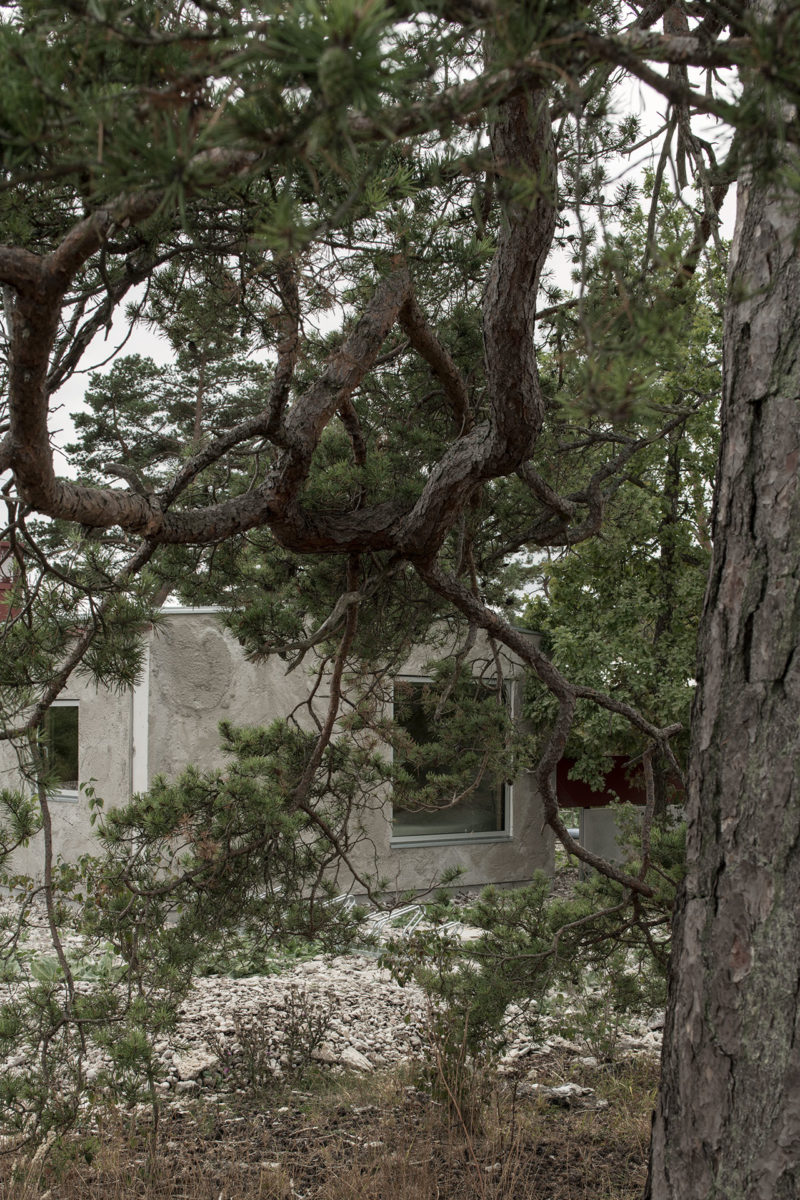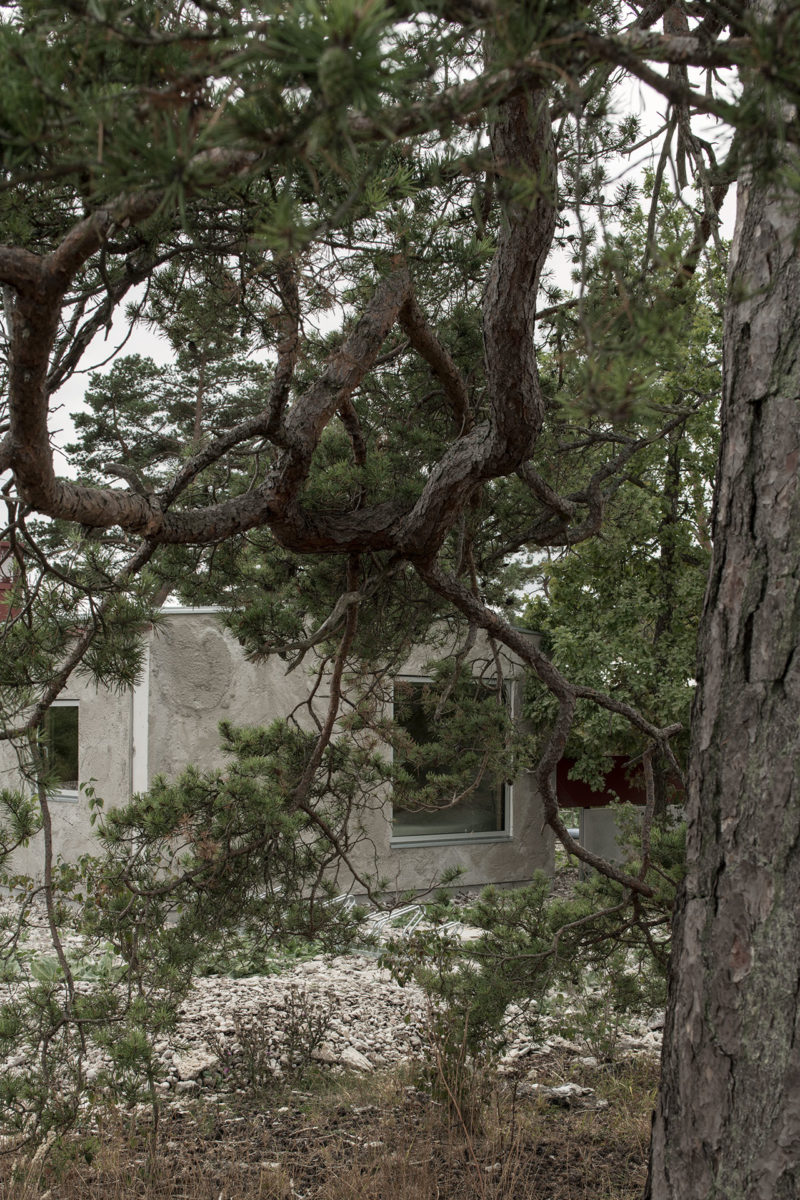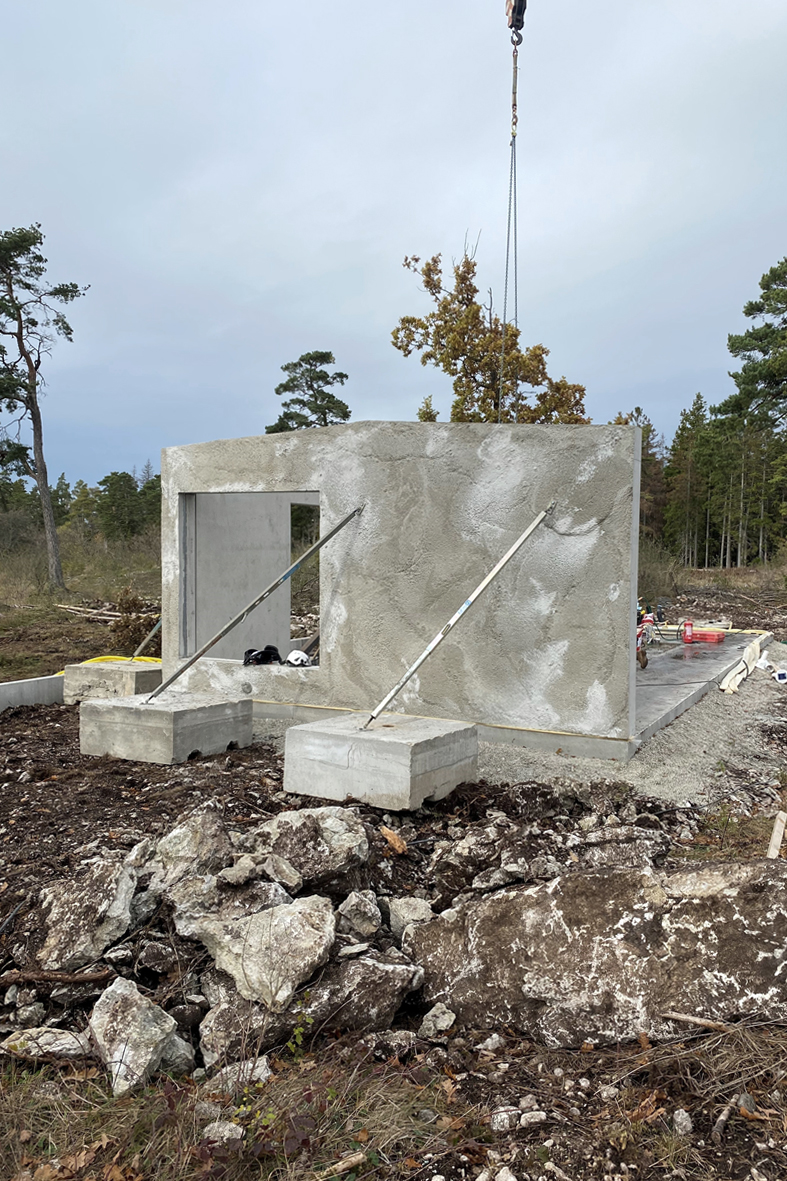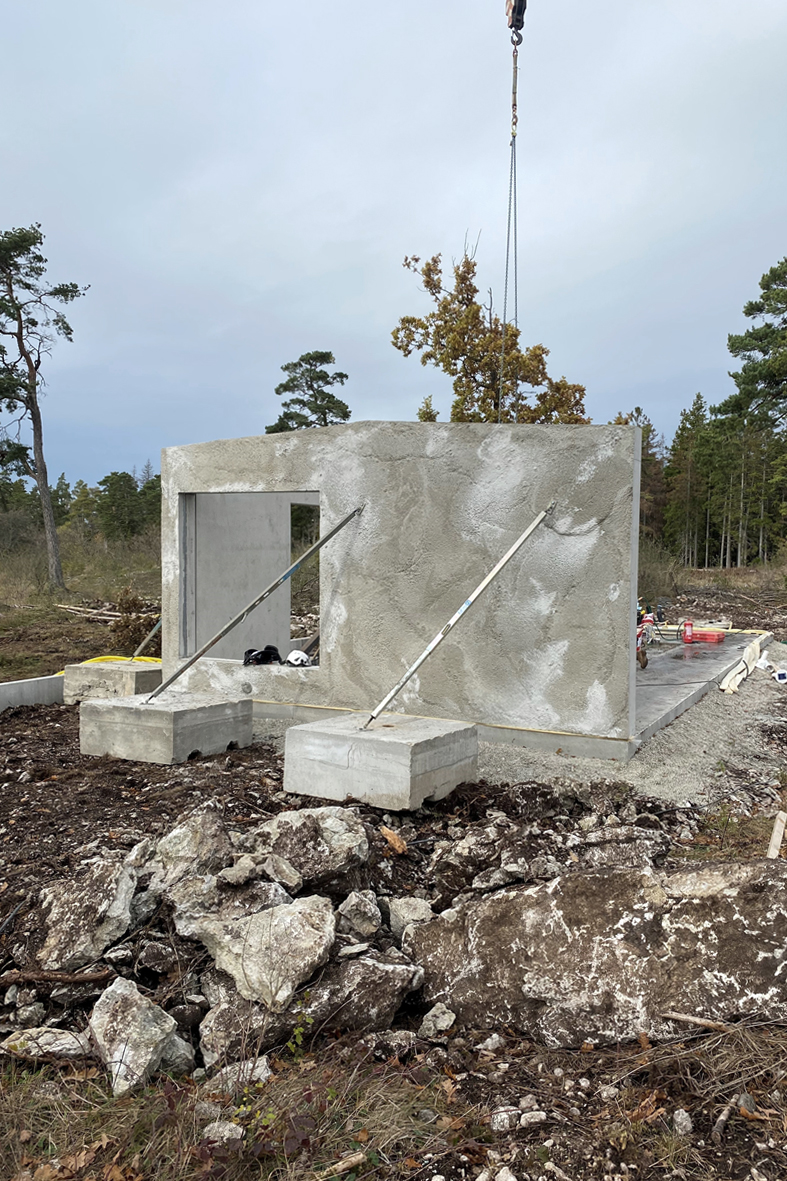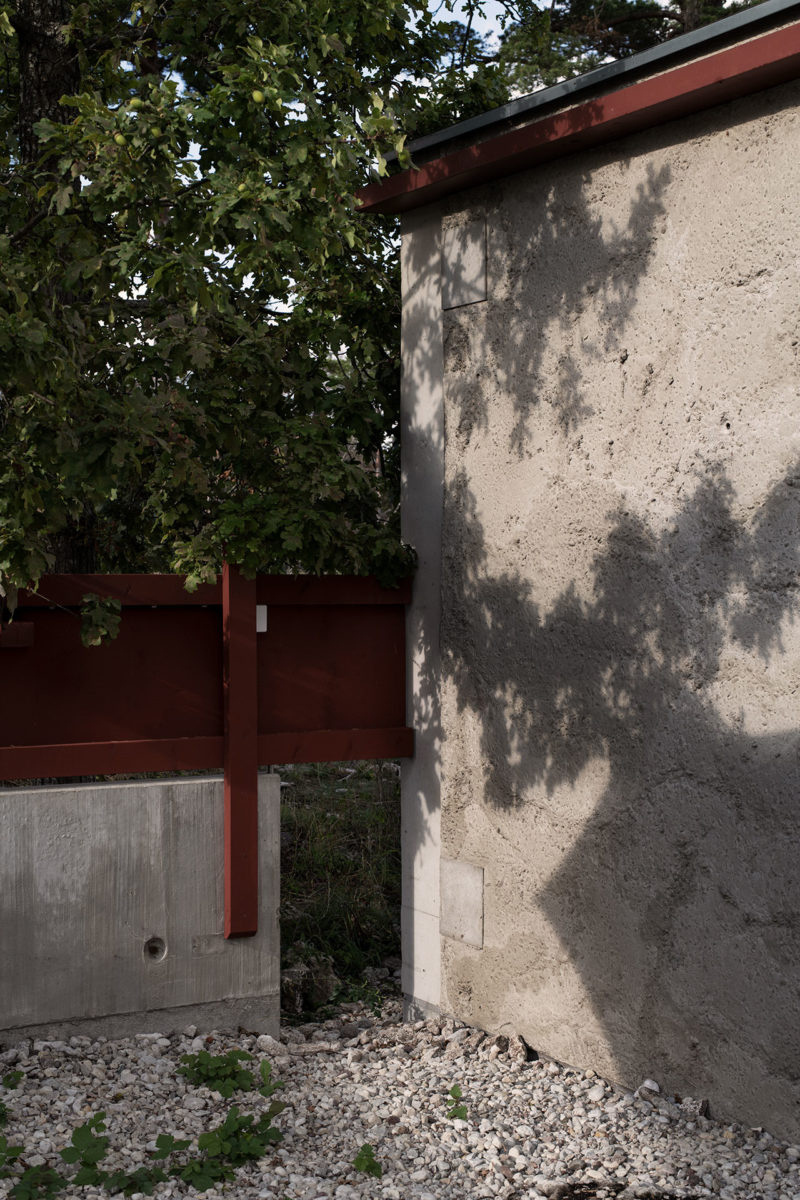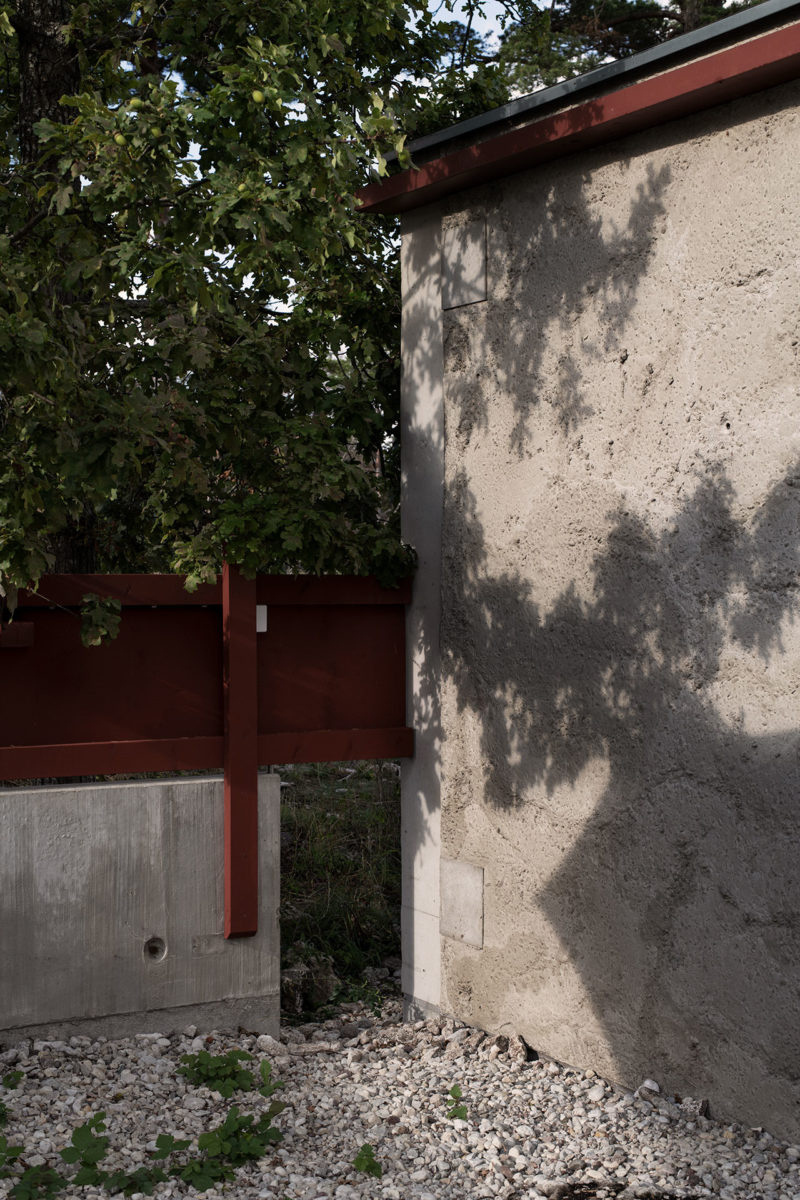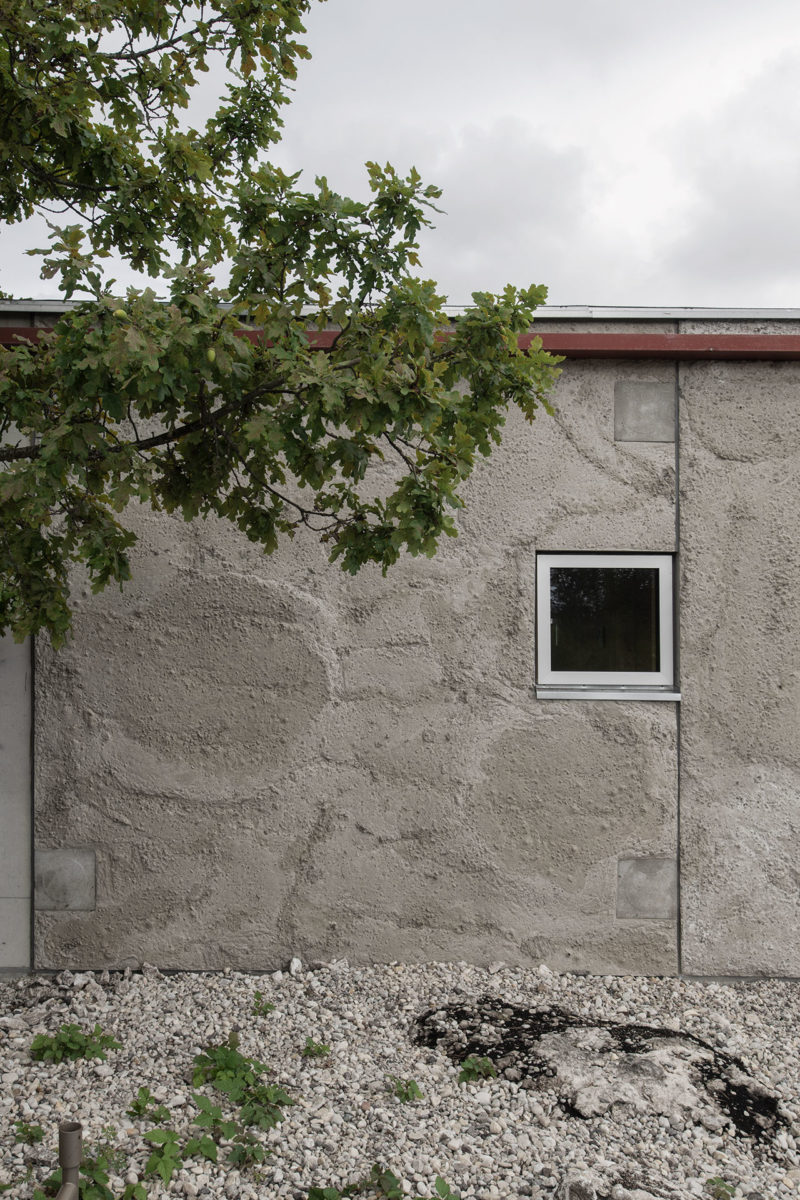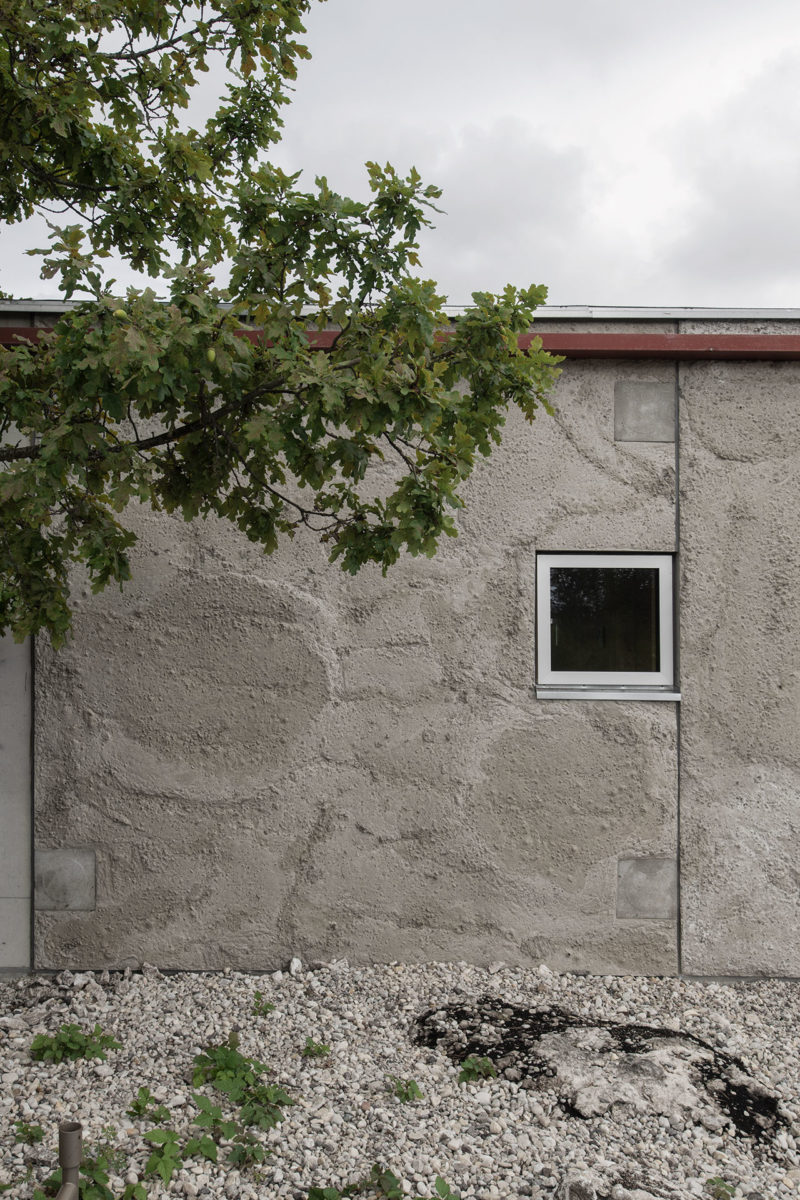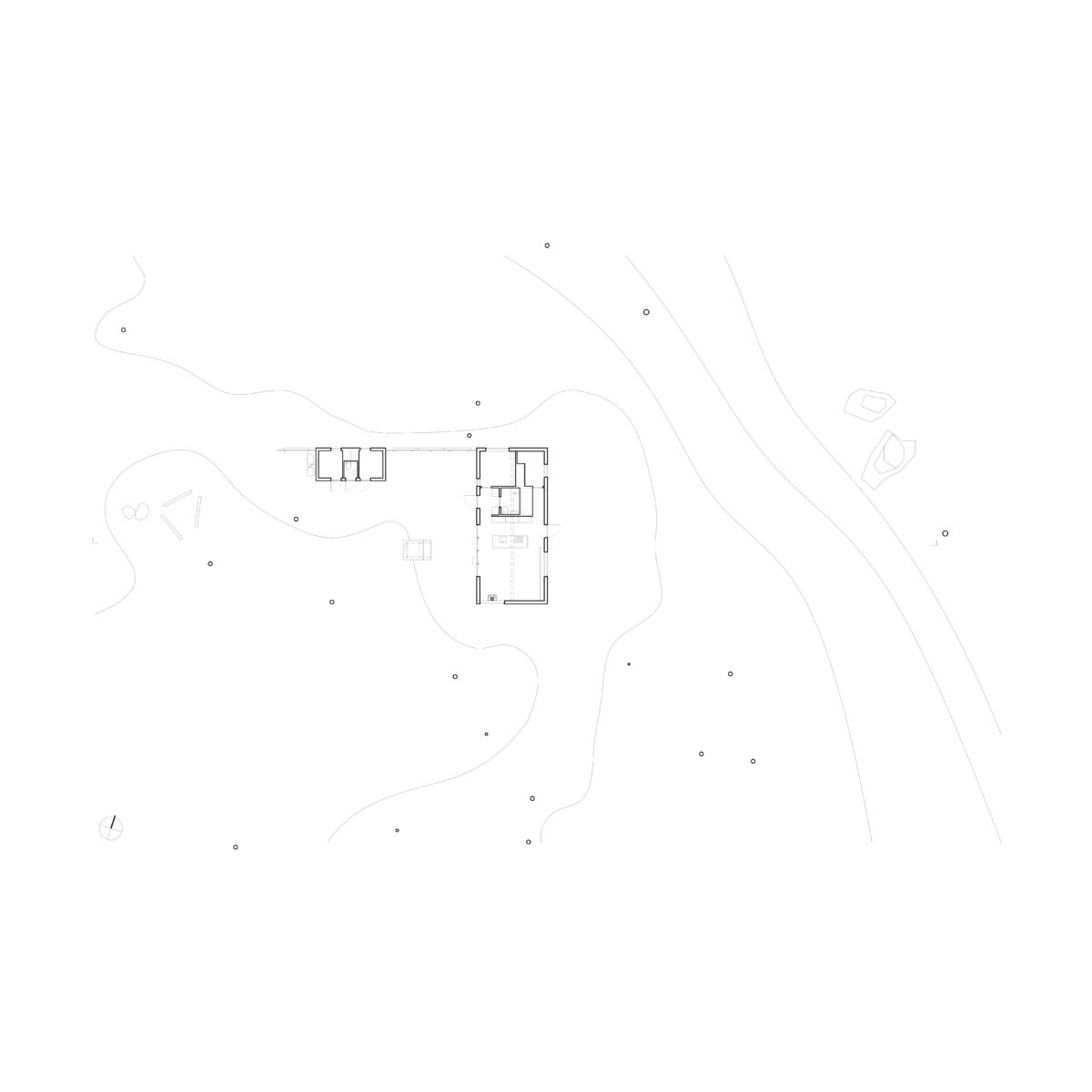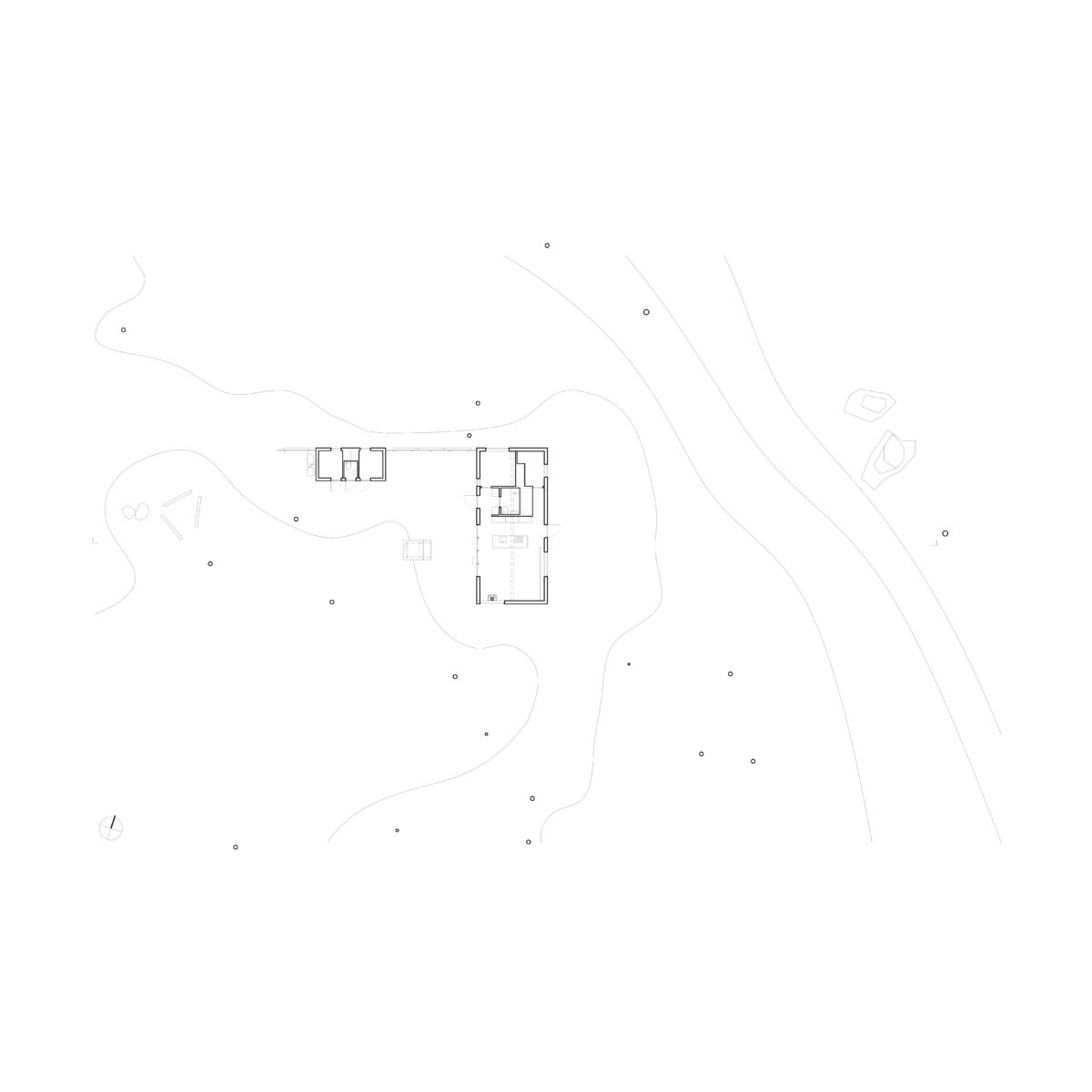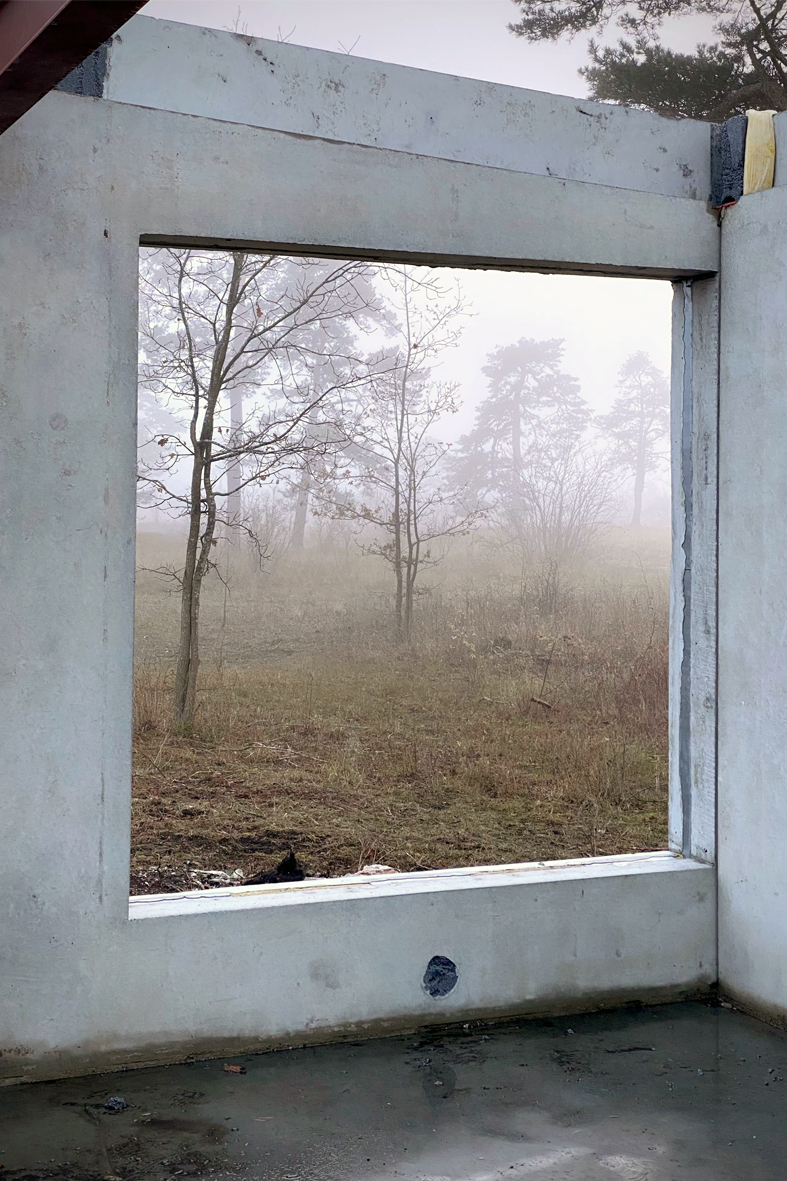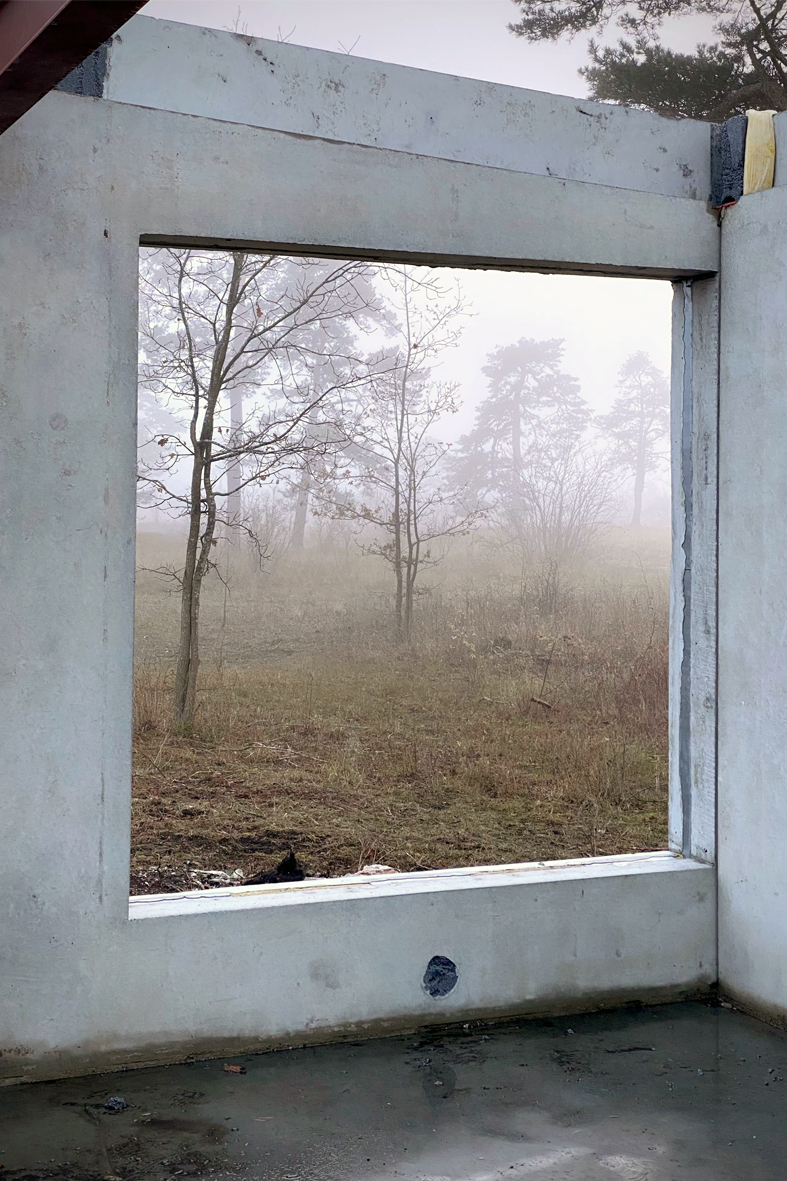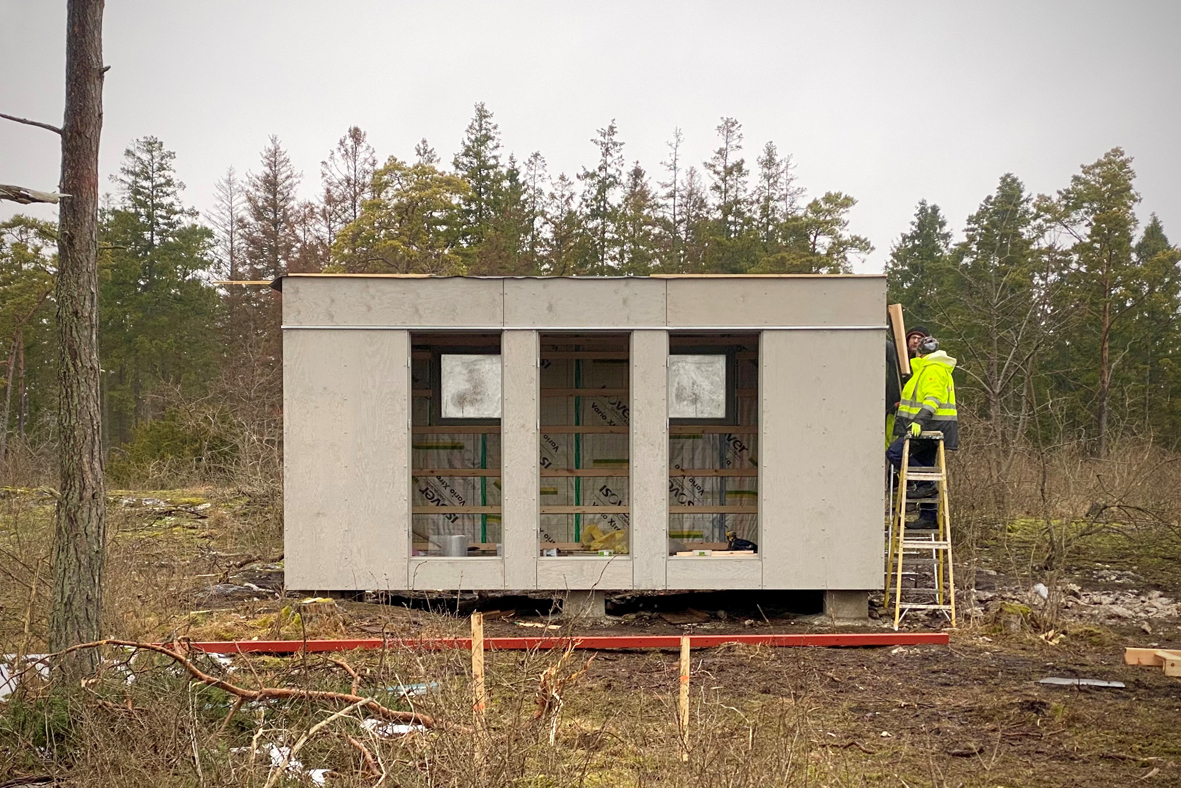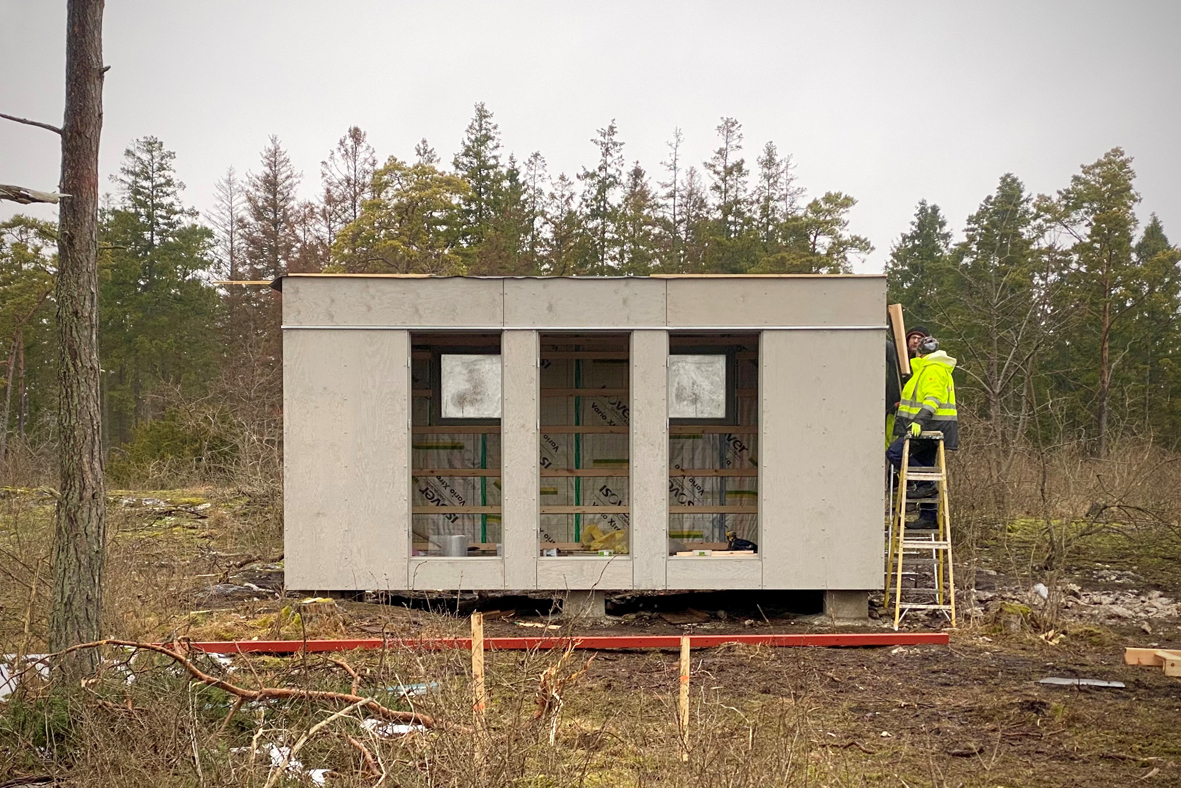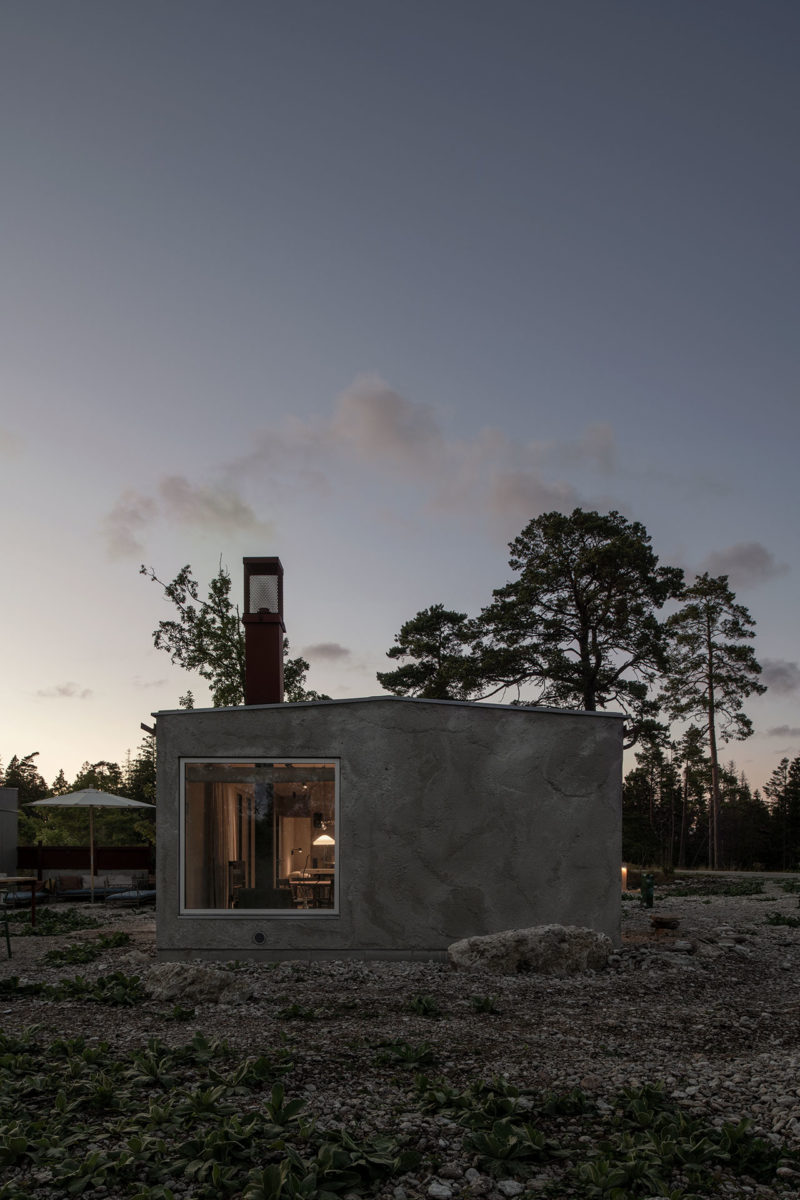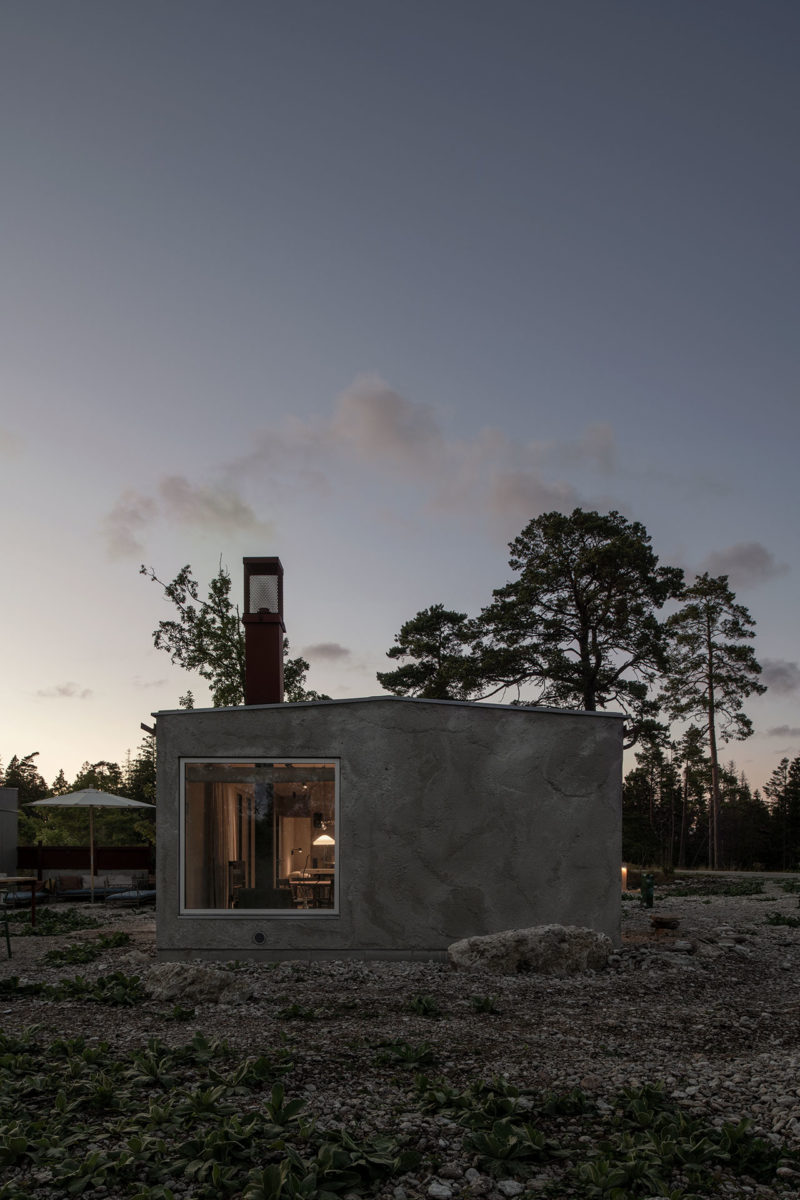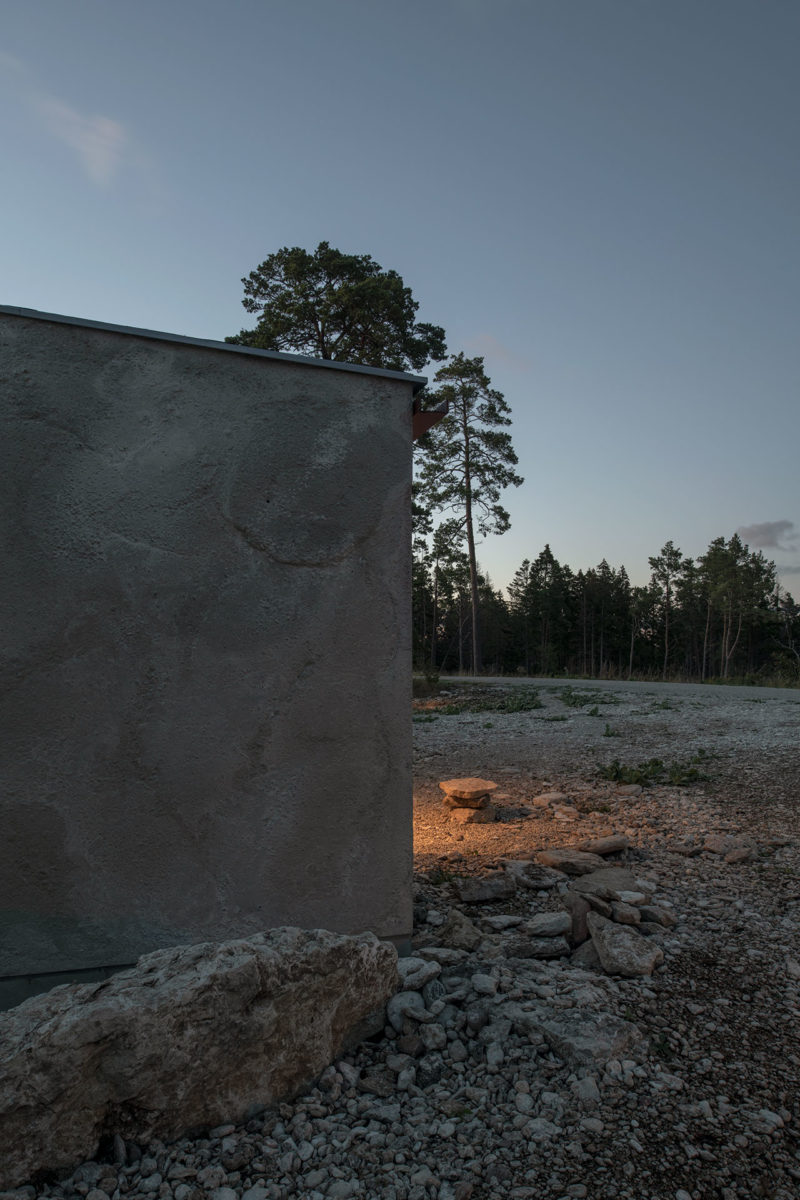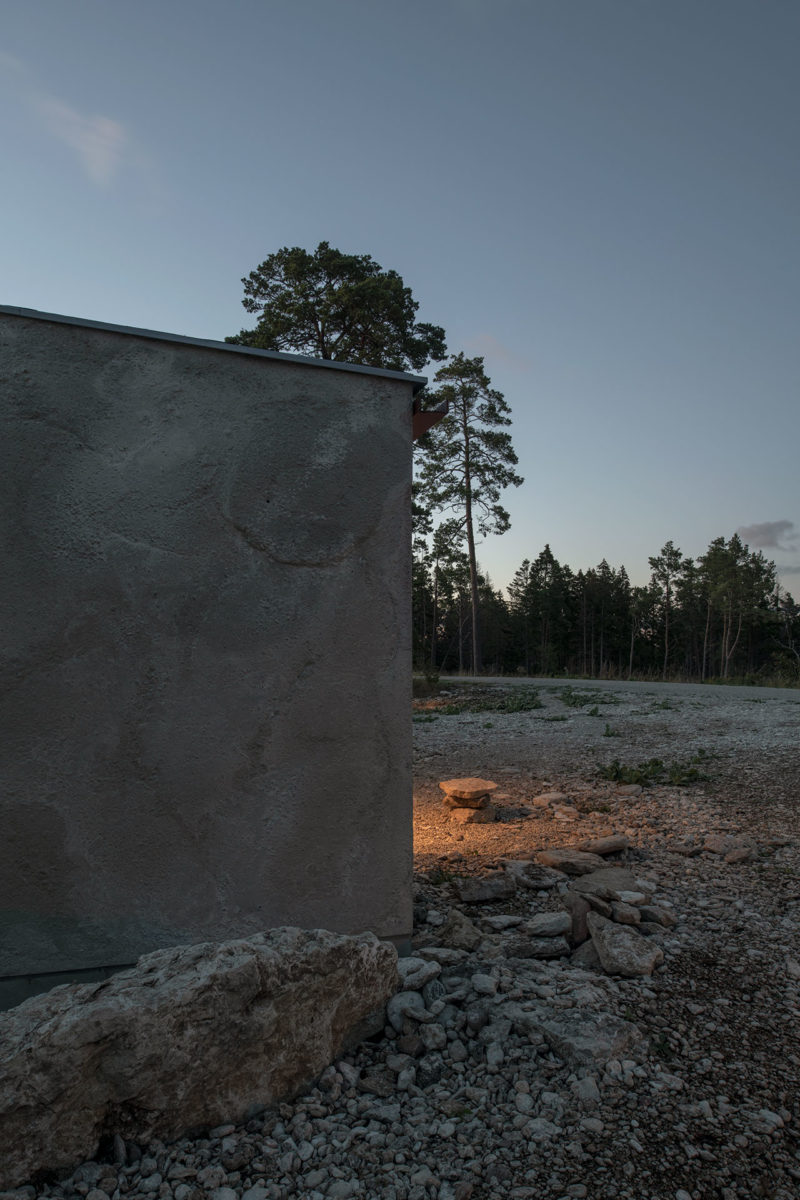 SAVANNEN
Savannen 8 is named after the architect's nickname for the small, barren field the project is built next to. Tall grass, singular bushes and a few crooked junipers, a Swedish little version of a savannah. Situated in Bungenäs, right next to the ocean on the island of Gotland.
But the inspiration for the house comes not from nature but from industry. An everyday life image of a transformer substation kiosk was the first reference image when the conceptual work began. On site a couple of old concrete blocks was found and worked around. The harsh expression matches the surroundings, as the house is next door neighbor with bunkers and other remnants of military activity.
The project was a dream assignment. A restricted budget but complete artistic freedom meant both a very obvious framework in one aspect as well as no framework at all. The limited budget forced clever solutions.
Prefabricated concrete walls were used for the rectangle shaped house. In close cooperation with a local concrete factory a special method was created for the house in order to get the right roughness for the facade. A lot of Ateljé Ö`s projects contain custom made components. Savennen 8 is no exception, but the difference is that everything in the house is industrially produced. The kitchen fan for example was made from a galvanized steel foot grate.
The interior consists of raw concrete and plywood. Technical installations and structural elements in the house are exaggerated instead of hidden out of sight.
As a counterweight to the industrial way of working a handful of tiles were pressed upside down into the concrete blocks as they were being cast. An element of ornamentation to break away from the prefab atmosphere.
Photographer: Andy Liffner
Building permit, Construction Drawings & Execution: Ateljé Ö